In iOS 14.5 Apple adds 217 new emojis from the Emoji 13.1 specification that was released by Unicode in 2020 and changes design for 🧔 Person: Beard, 💉Syringe and 🎧Headphones.
This update released on April 26, 2021 and includes Face in clouds, Heart on fire, and gender presentation of the Person with Beard emoji. Couples with Heart and Couples Kissing now support skin tone modifications for every person in couple. What new Emojis were added to iOS 14.5, see the full list of new emojis in iOS 14.5.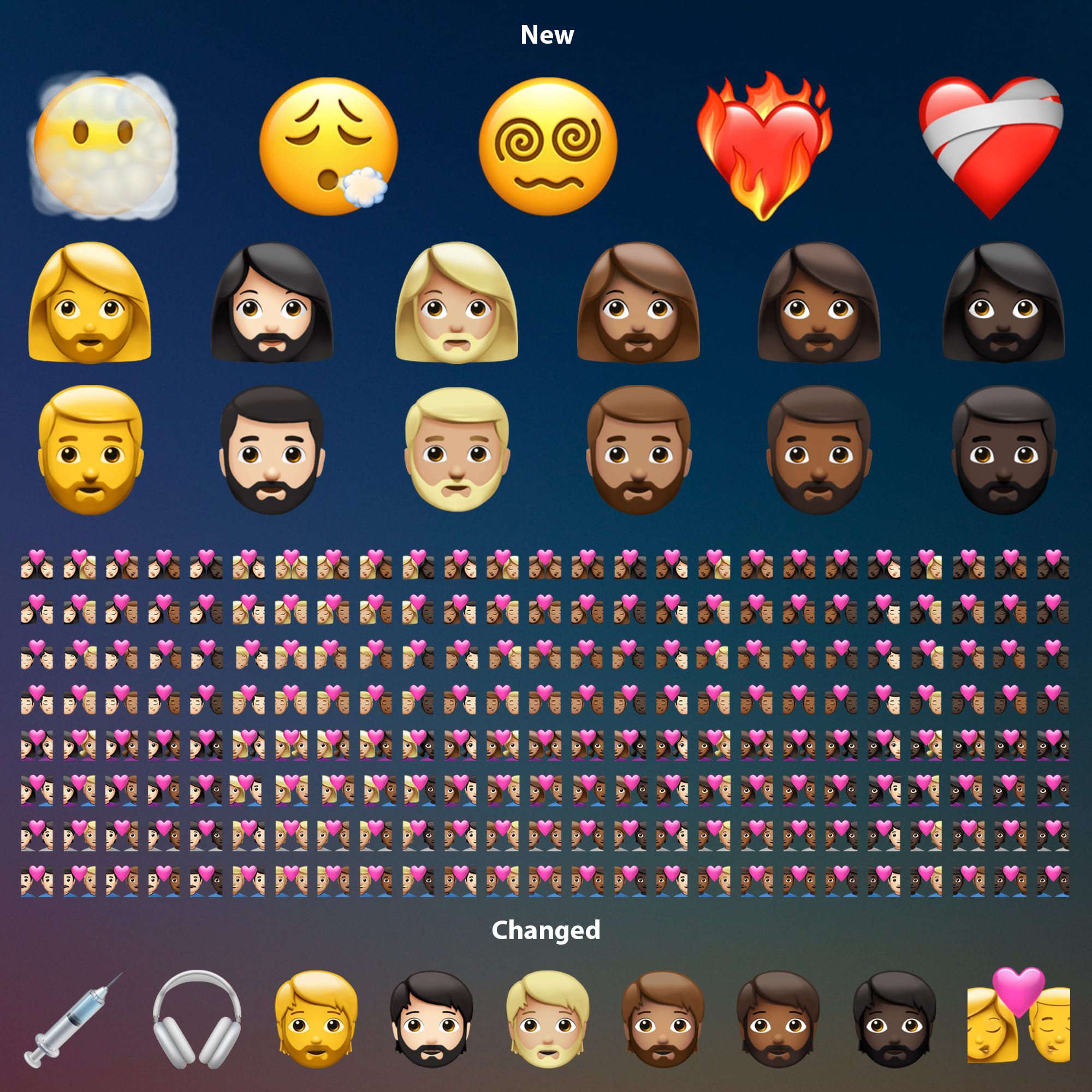 Three New Smileys
Smileys are the most used category of emojis on all platforms. There are many of them and iOS 14.5 adds 3 more: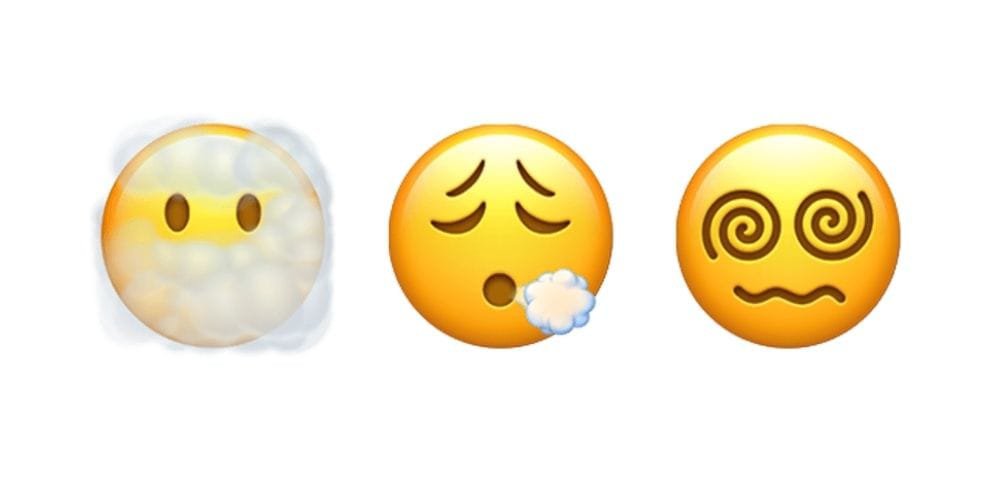 Face in Clouds, Face Exhaling, Face With Spiral Eyes in iOS 14.5
New Hearts
The ❤️‍🔥Heart On Fire and the ❤️‍🩹Mending Heart are the two new emojis in emotions category. Now you can express your love, heartbreak or healing with more precise emojis.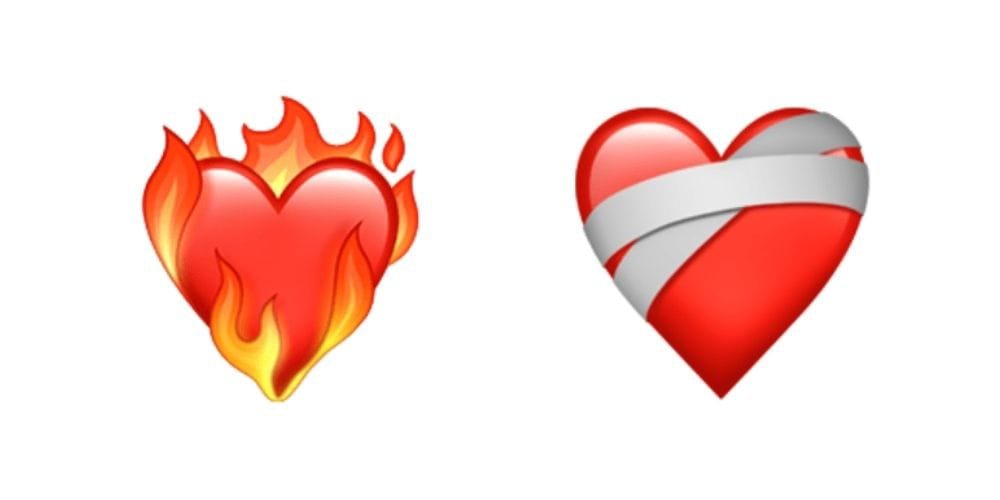 New Heart emojis in iOS 14.5
Kiss and Couples with Heart
It is also possible to choose more skin tones for the symbols that represent couples - so that couples can be interracial.
Multi-Person emojis 💏 Kiss and 💑 Couple with Heart got their gender-neutral, man, woman and their combinations as well as skin tone variations. Now it's possible to create a kissing couple of the same or different gender and skin color.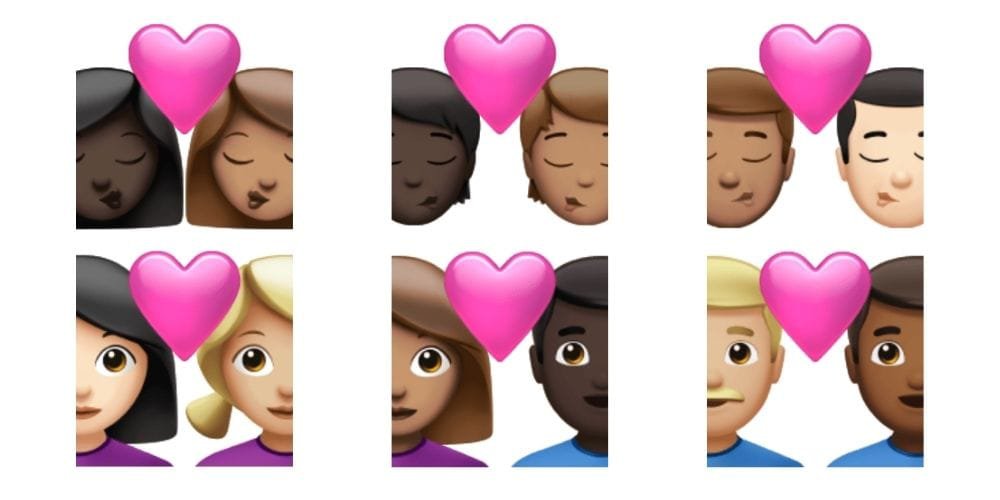 Above:
How to combine skin tones in kiss and couple with heart emojis
Explicit Gender Appearance
Now we have gender options for the 🧔 Person: Beard emoji. We can choose if we want to use the 🧔‍♀️Woman: Beard, the 🧔‍♂️Man: Beard or a previously available person with beard emoji.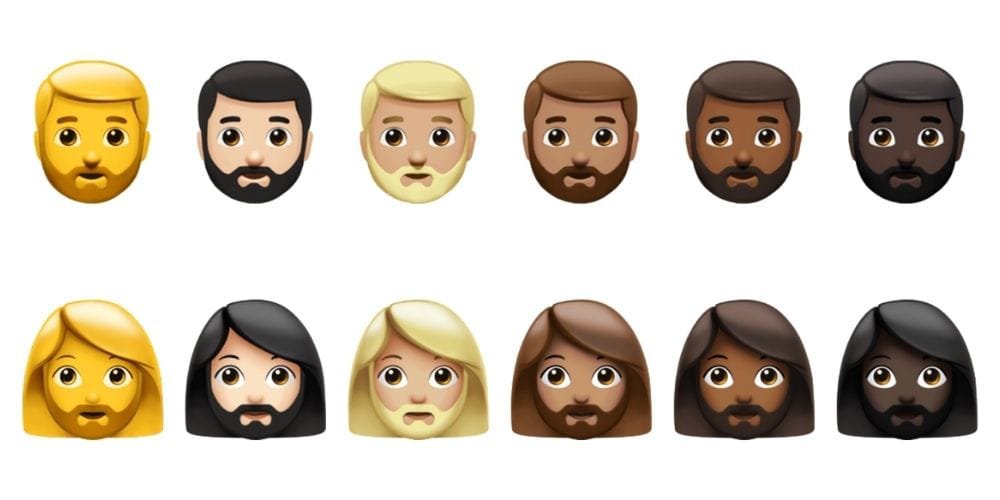 Changed designs
The syringe emoji design changed to a more generic one, the blood drops and blood inside syringe removed, and the new AirPods Max influenced design of the headphones emoji.
The 🧔 Person: Beard emoji changed to be gender-neutral in appearance.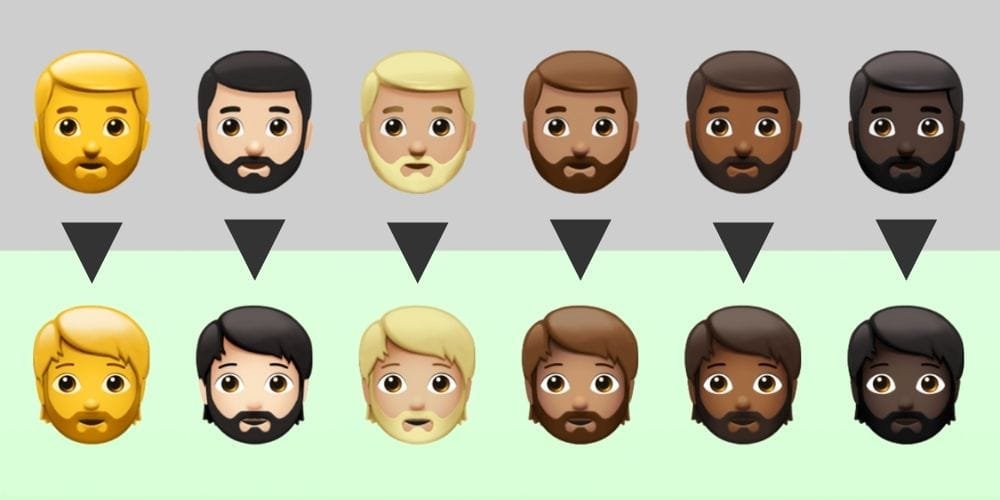 Syringe
The 💉Syringe emoji has the blood removed. New syringe is more applicable to describe vaccinations (especially COVID-19), as it's less intimidating without blood. As the usage of Syringe emoji rose in messages related to COVID-19 vaccination this change is kind of adaptation of the design to usage needs.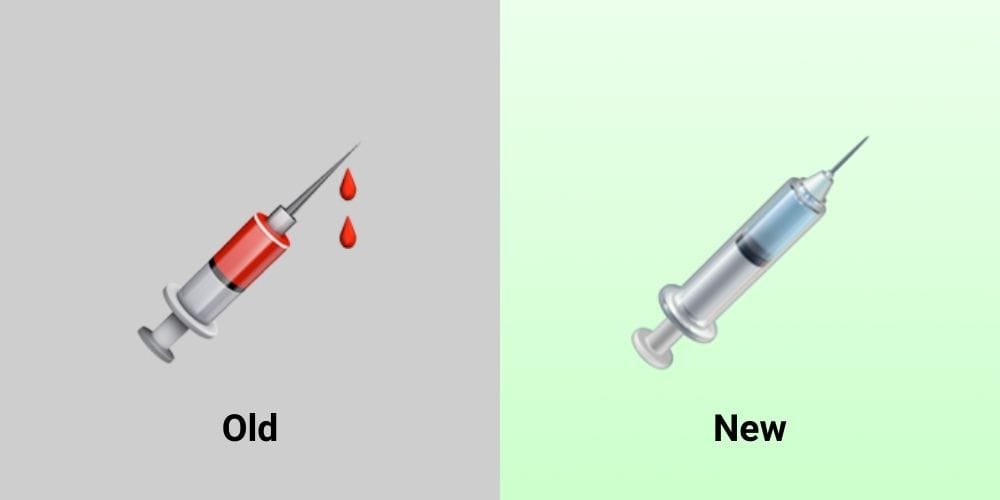 Headphones
A more general studio headphones emoji design changed to feature the new AirPods Max headphones.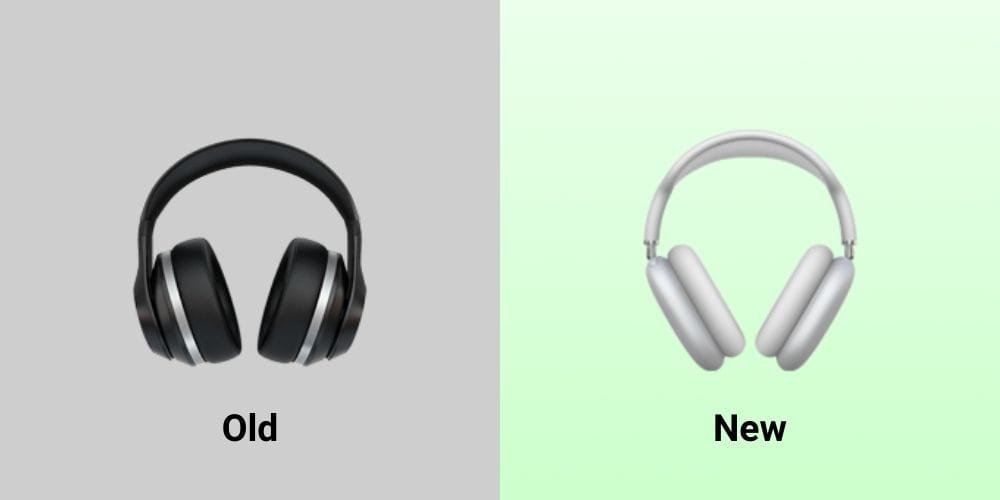 design changed to feature AirPods Max in iOS 14.5
It's a known pattern for Apple: to use its emoji font as free product placement for its own products. The 📱Mobile Phone, the 💻Laptop and others branded emojis just got a new fellow.
Kiss: Woman, Man
👩‍❤️‍💋‍👨 Kiss: Woman, Man design changed to be inline with its name, with the woman now on the left and the man on the right.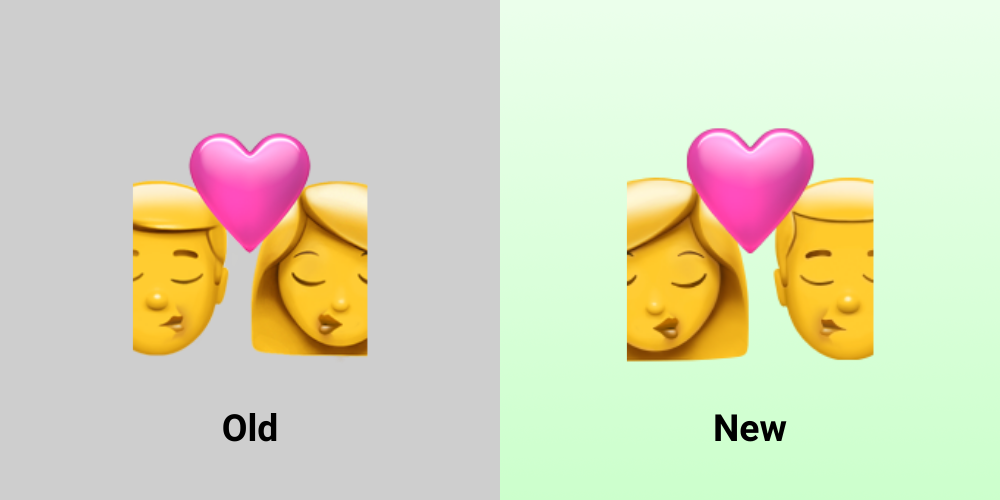 How to Download iOS 14.5 Emojis
To get new iOS 14.5 Emojis, you need to wait until you can Download and update in you iPhone. For those who can't wait you can download iOS 14.5 Beta (at your own risk) by participating Apple Beta program here: beta.apple.com. If you aren't an iPhone user you can check out new designs on Emojigarph.org.