On May 18, after I/O 2021, Google released the Android 12 Beta 1. It's a raw version of future Android 12 OS, where we found a few hundred emojis with changed design. We may discover new changes with new public betas releases and expect the arrival of new emoji designs in September or October with the finished version of Android 12 on Google Pixel devices.
🔖 Most notable changes
The 🥥 Coconut emoji now features a solitary half of the drupe. 🗻 Mount Fuji got rid of its reflection and sharp corners at the bottom and now has clouds at the base. The ✂️ Scissors received shadows, and 🛒 Shopping Cart now has a more realistic design you can see in a supermarket.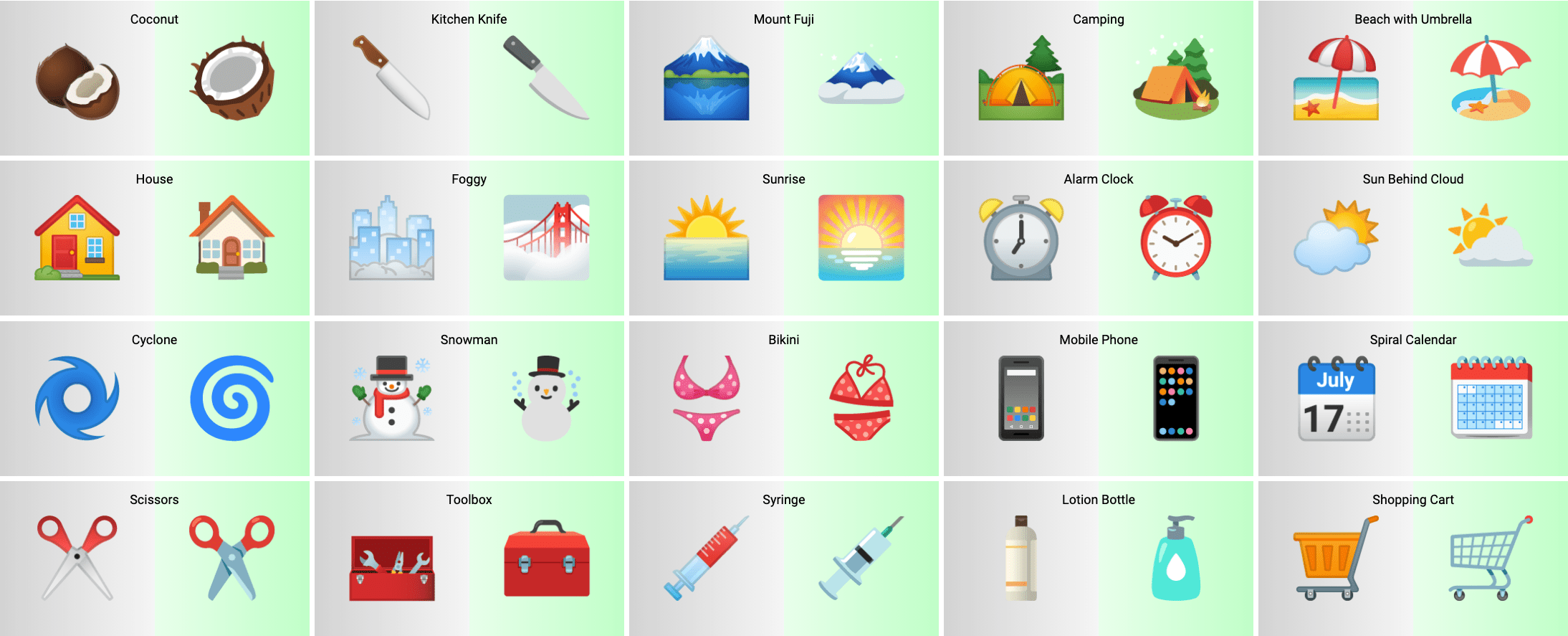 Above: Emoji designs from Android 11 are on grey background and Android 12 Beta 1 designs are on mint background.
The 😷 Face with Medical Mask design reversed to its android 10 version.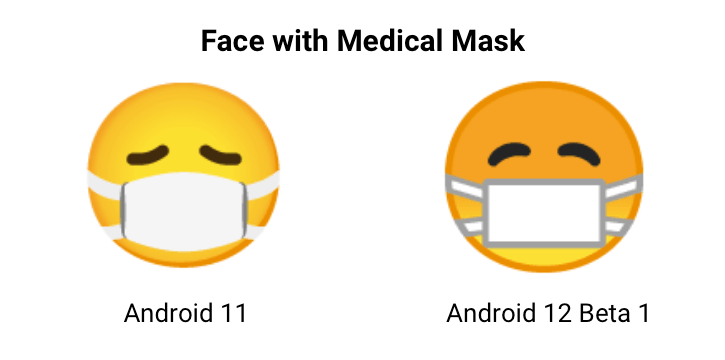 The Emotion emoji subcategory has two more changes: 💌 Love Letter now has a blue outline, and 💣 Bomb emoji became three-dimensional.

In the 🤦‍♀️ People & Body category 💇 Getting Haircut emojis have updated scissors, and 🛌 Person in Bed now has a blue blanket like Apple, Samsung, and Twitter emoji design.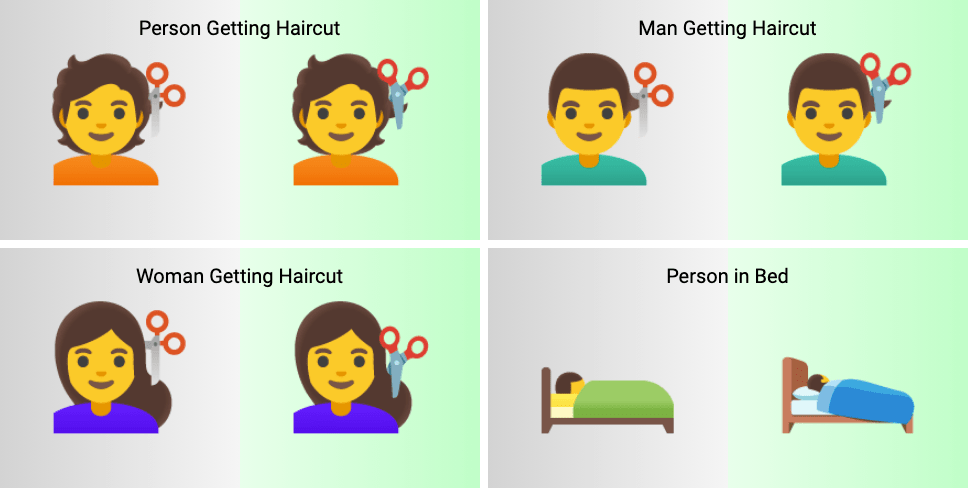 Most changes are in the Plants, Food, Places, and Objects categories.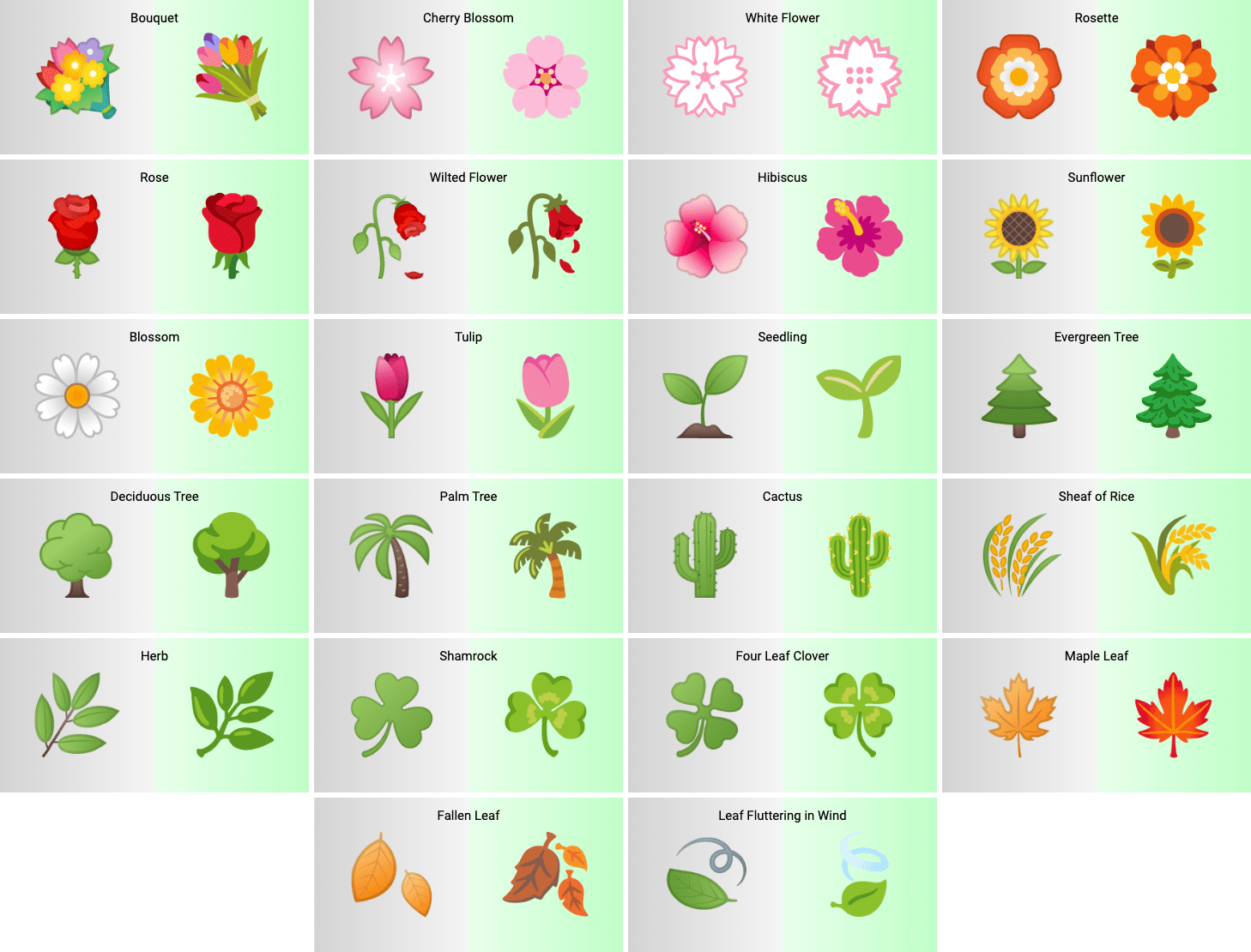 All plant emojis, except
🪴 Potted Plant
, have changes in design.
🍇 Food
Changed fruit emojis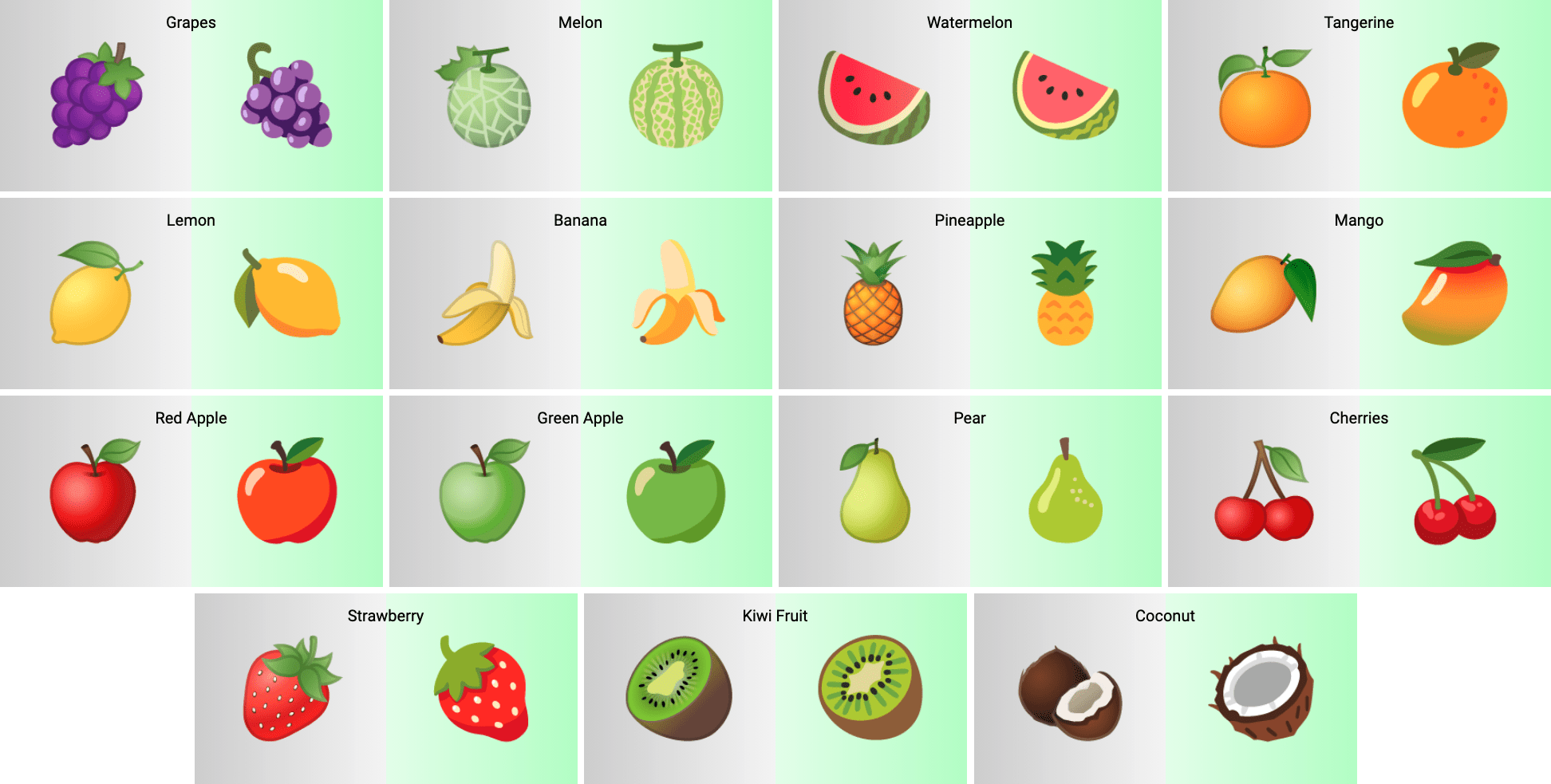 Vegetables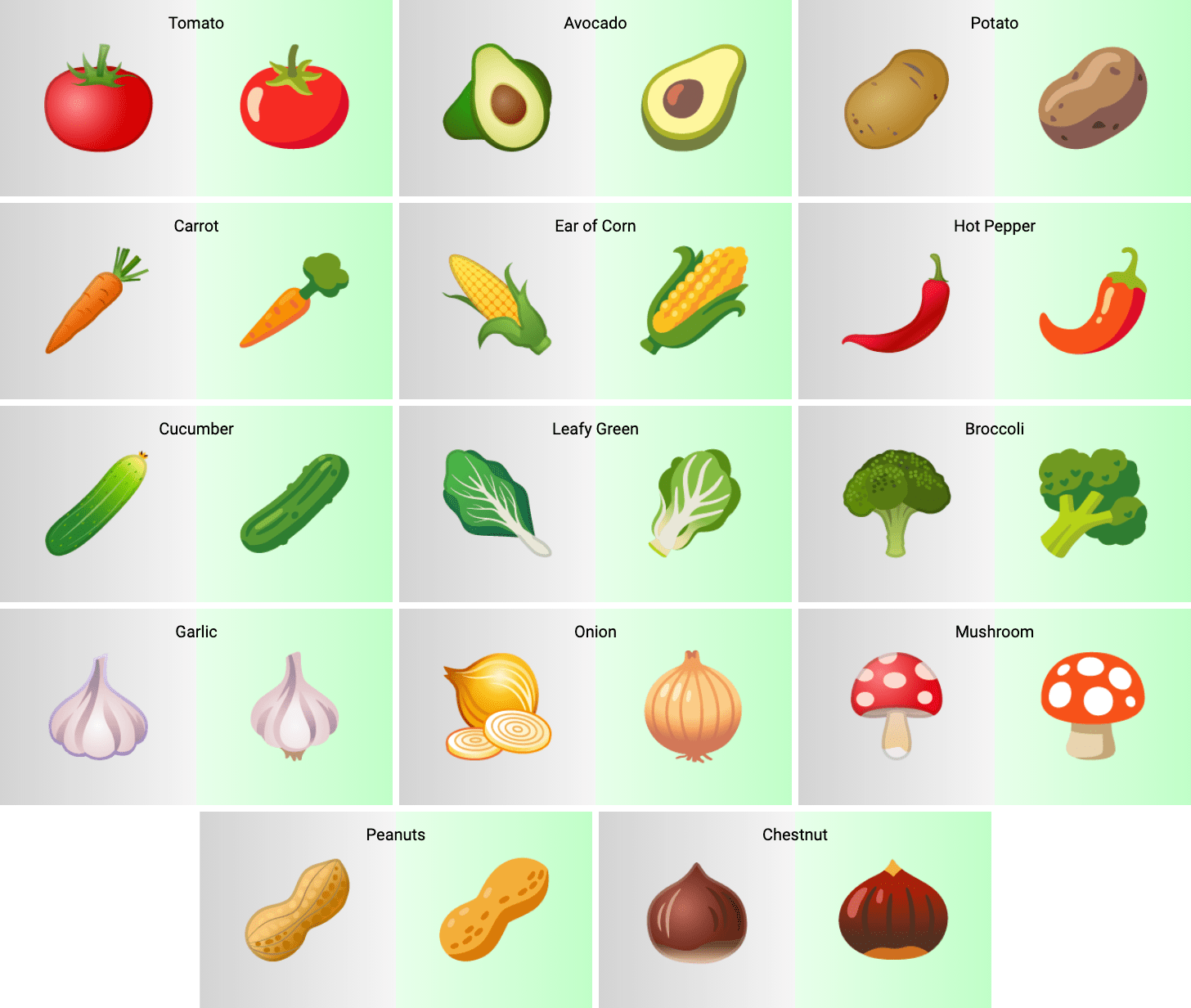 Prepared Food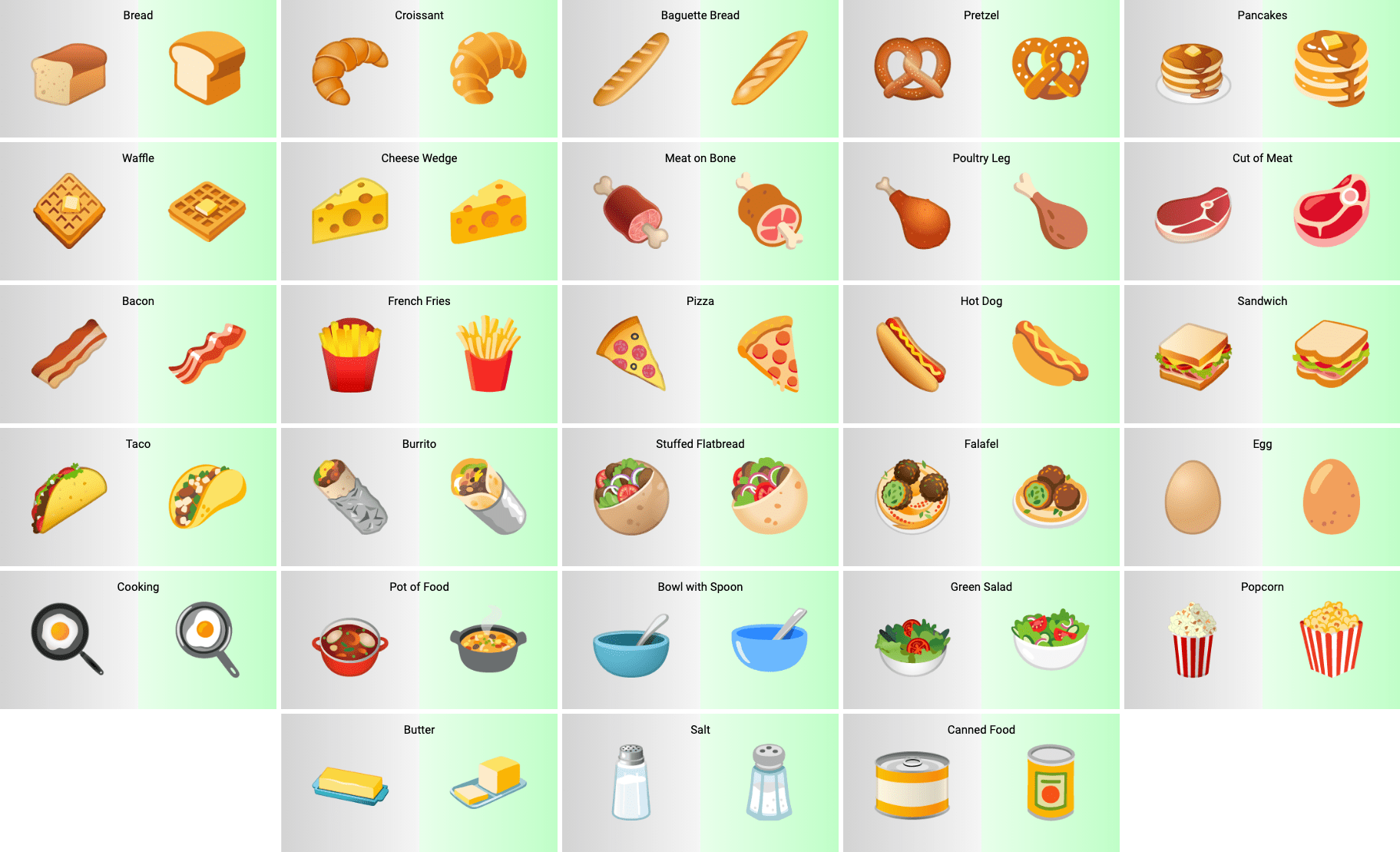 Asian Food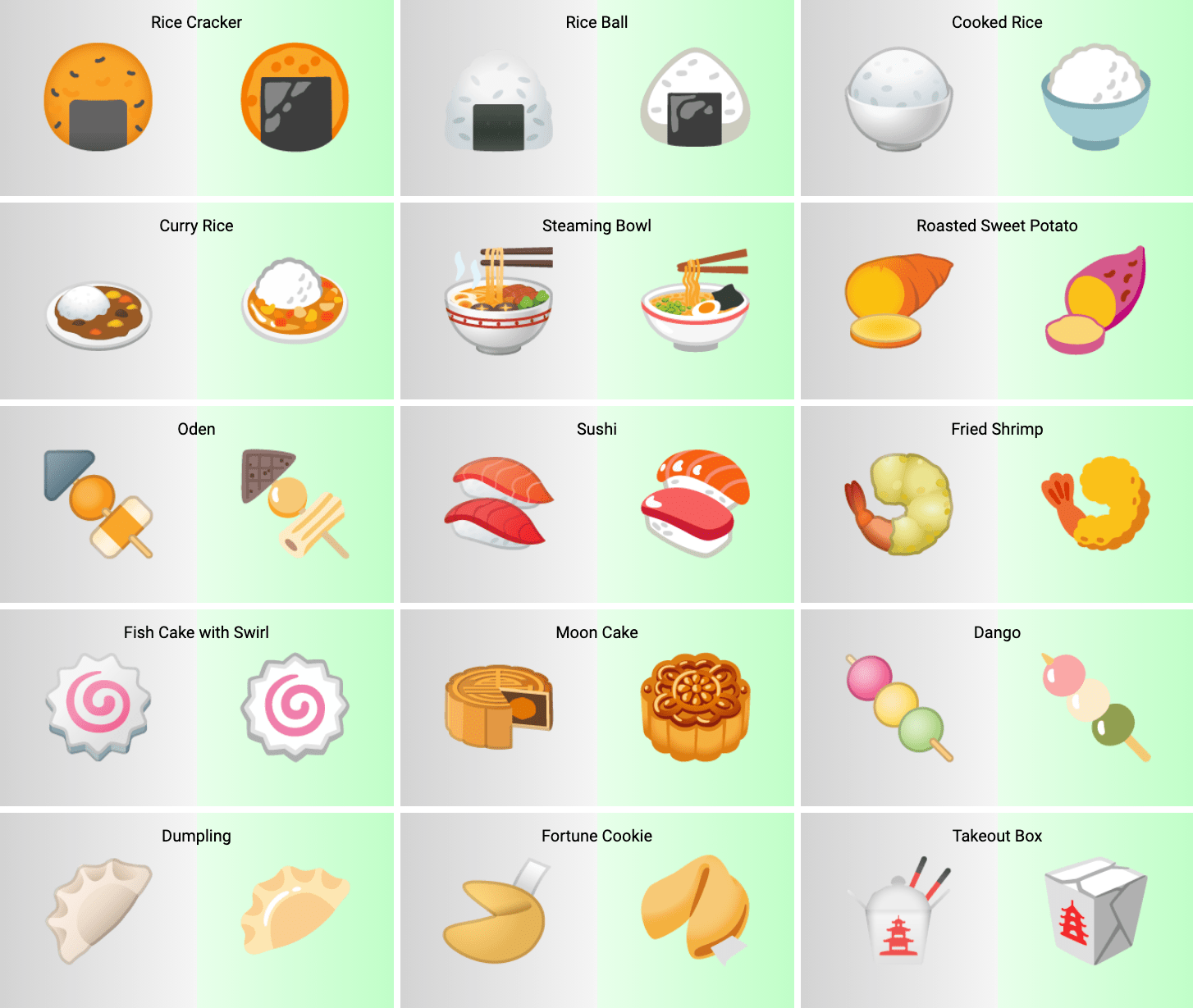 Sweet food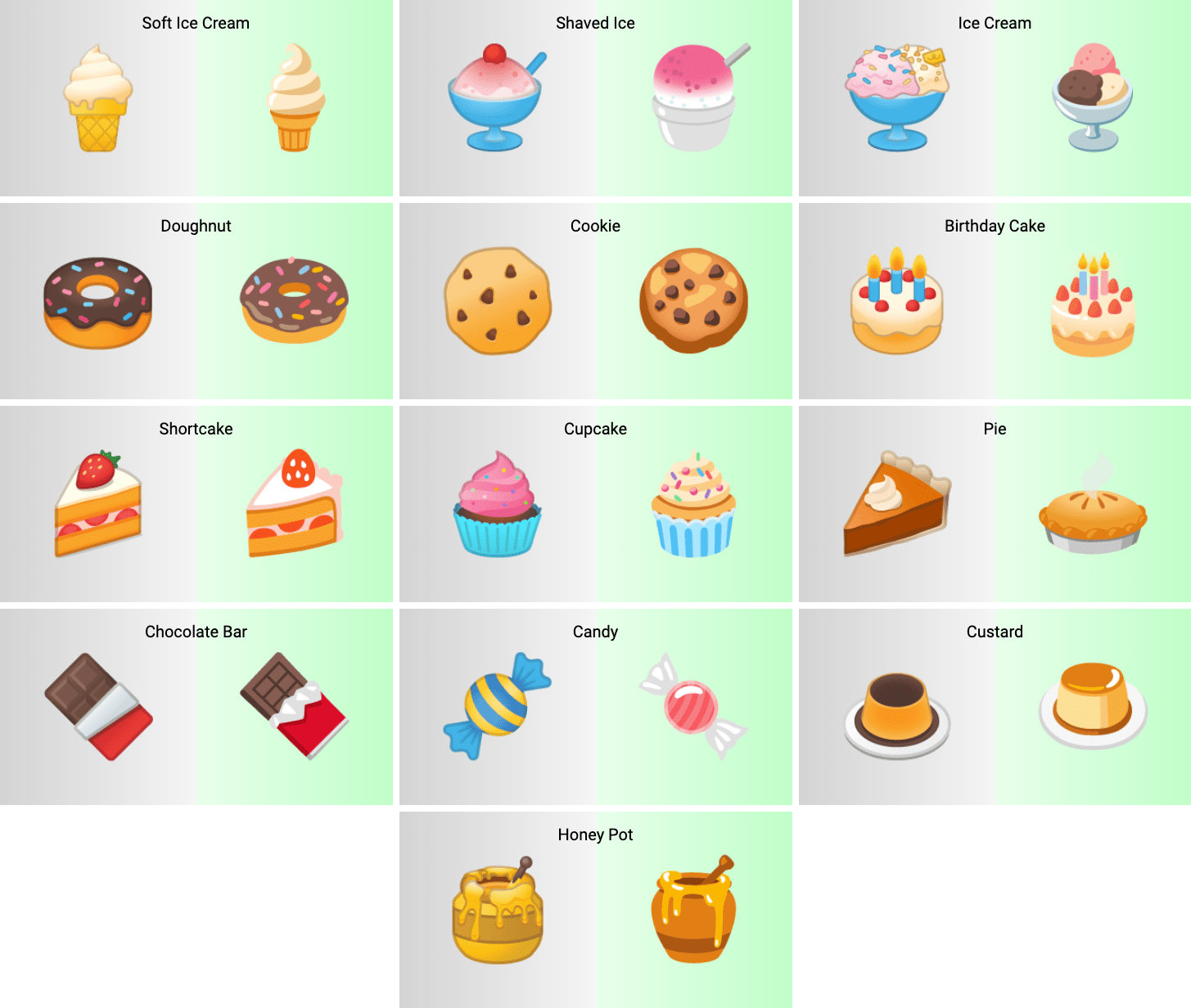 Drinks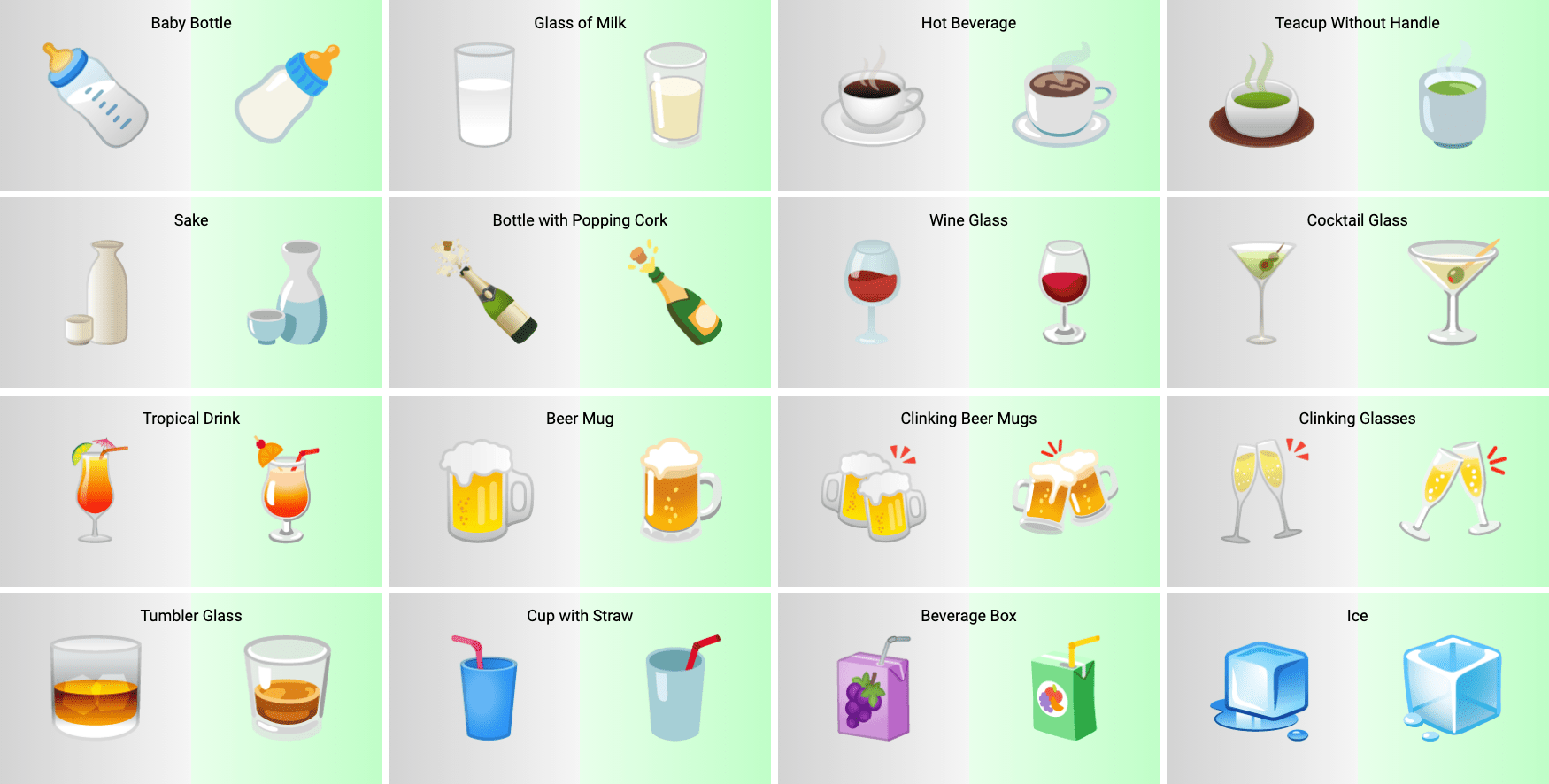 Dishware

Geographical places
Mountains got rid of sharp corners and square bottom. The 🏕️ Camping emoji now features a campfire and classic tent.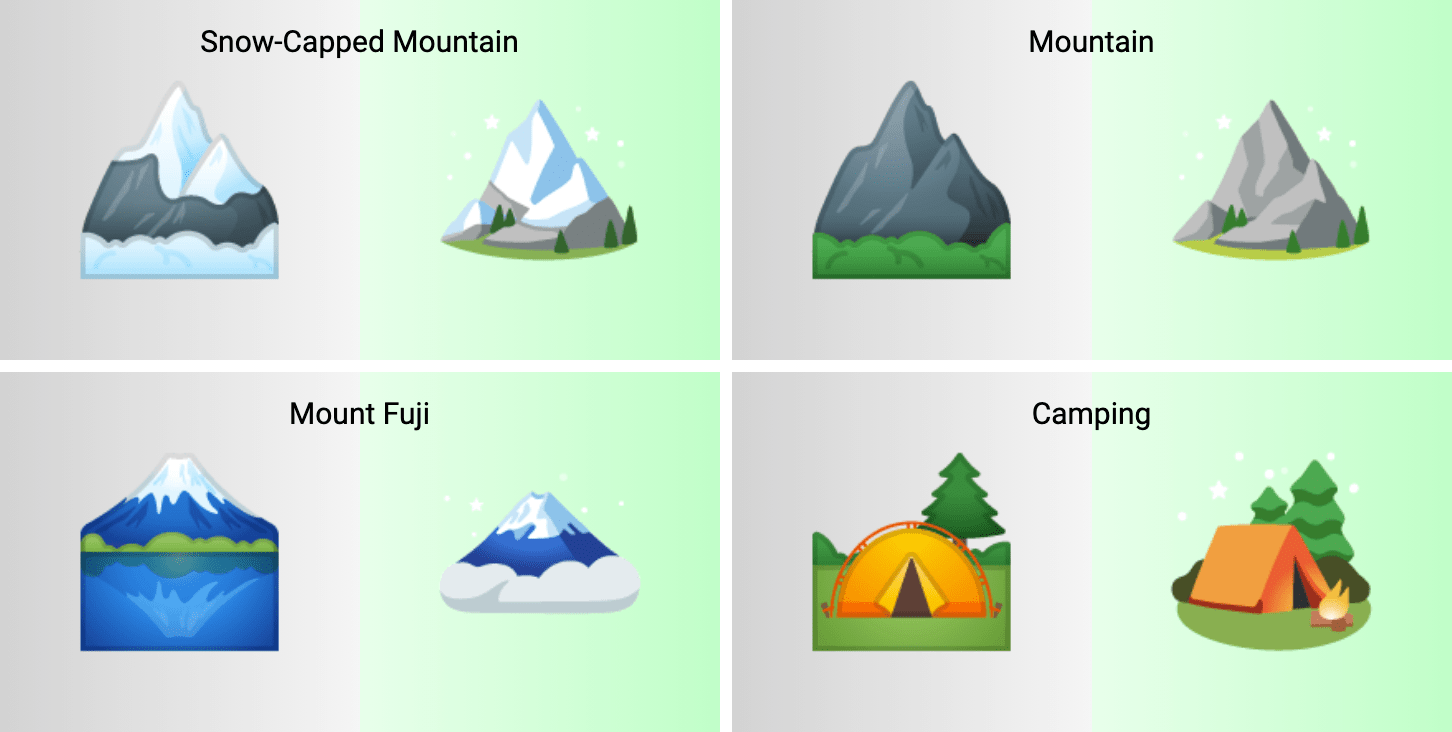 Ocean surrounds 🏝️ Desert Island in a round shape instead of rectangular.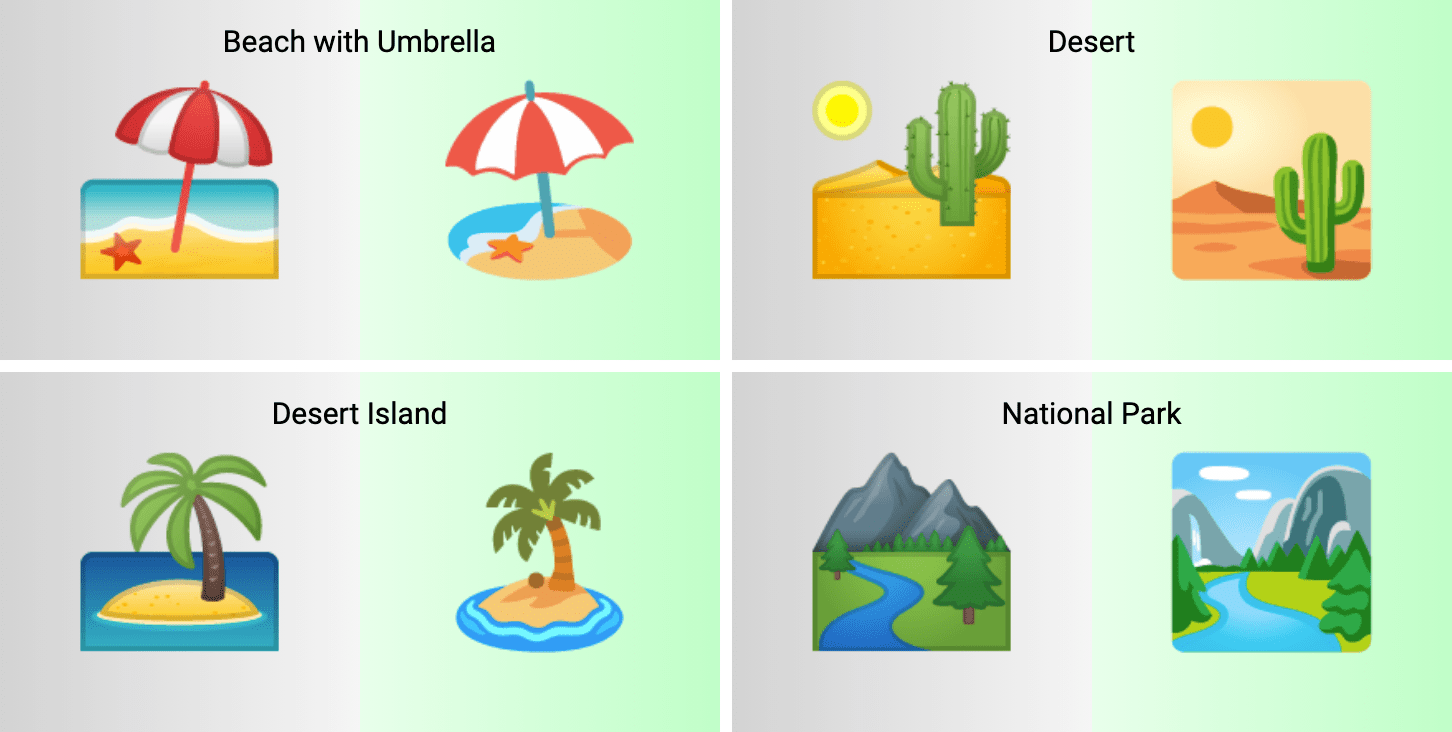 Check that new Google 🌅 Sunrise design, isn't it awesome?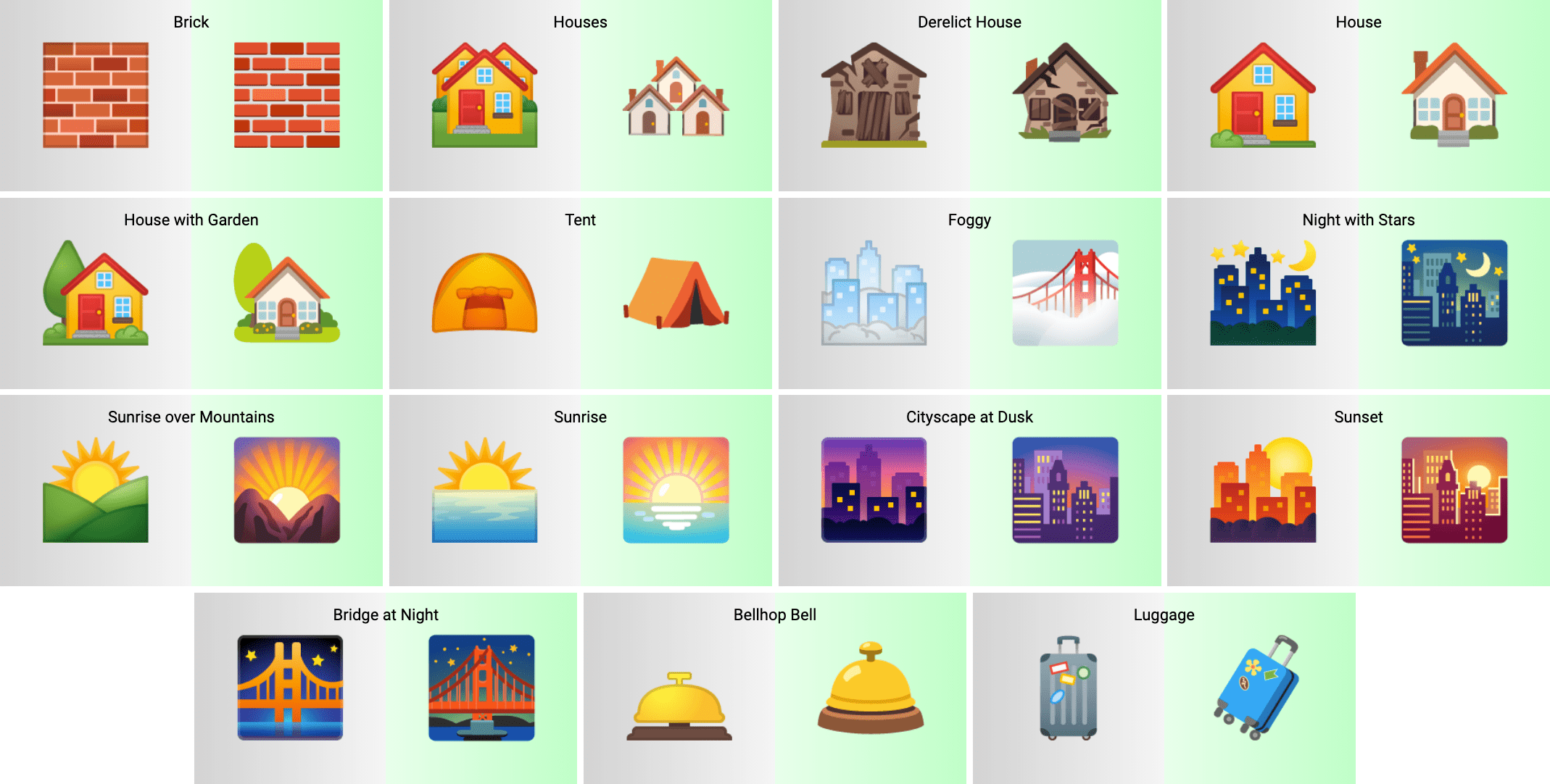 The 🌁 Foggy emoji now features Golden Gate Bridge, and 🌉 Bridge at Night now has a more straightforward design featuring the same bridge.
Time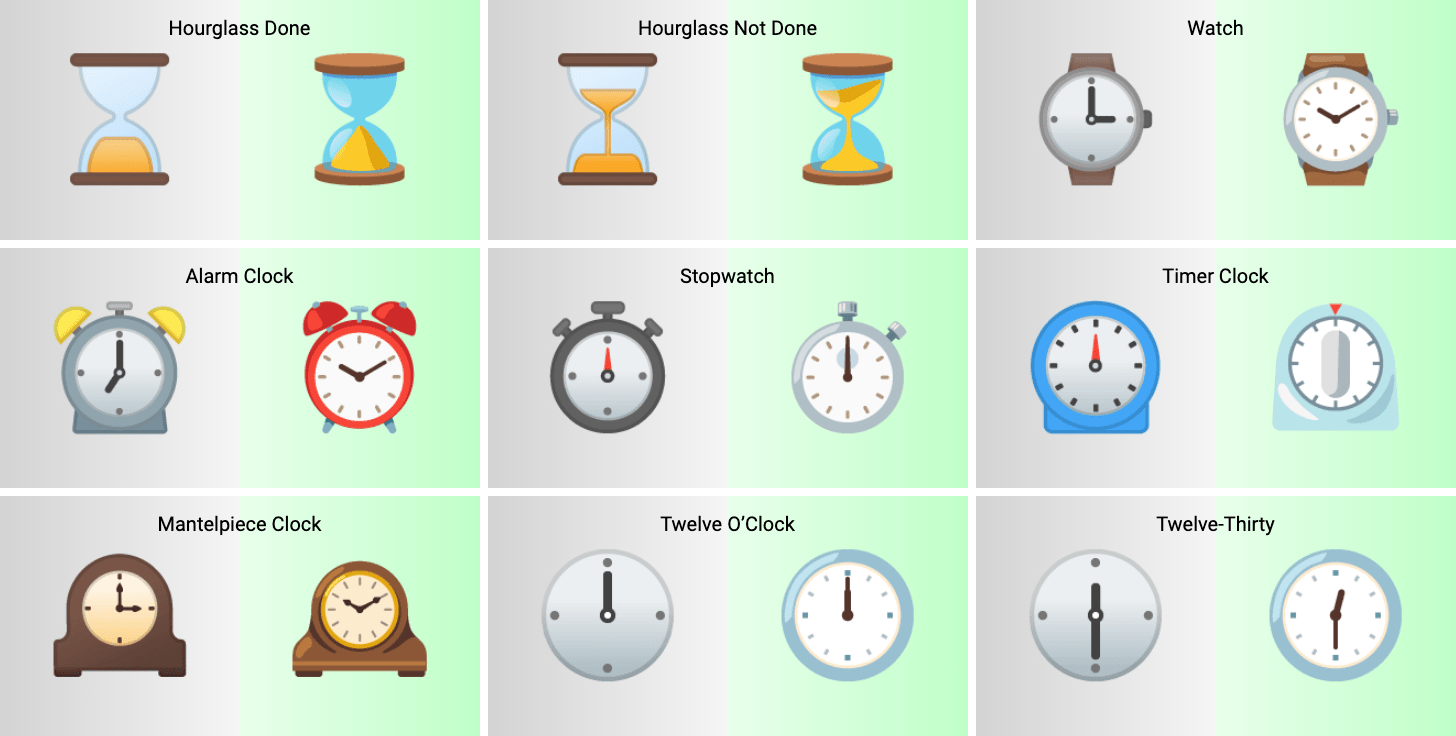 Sky and Weather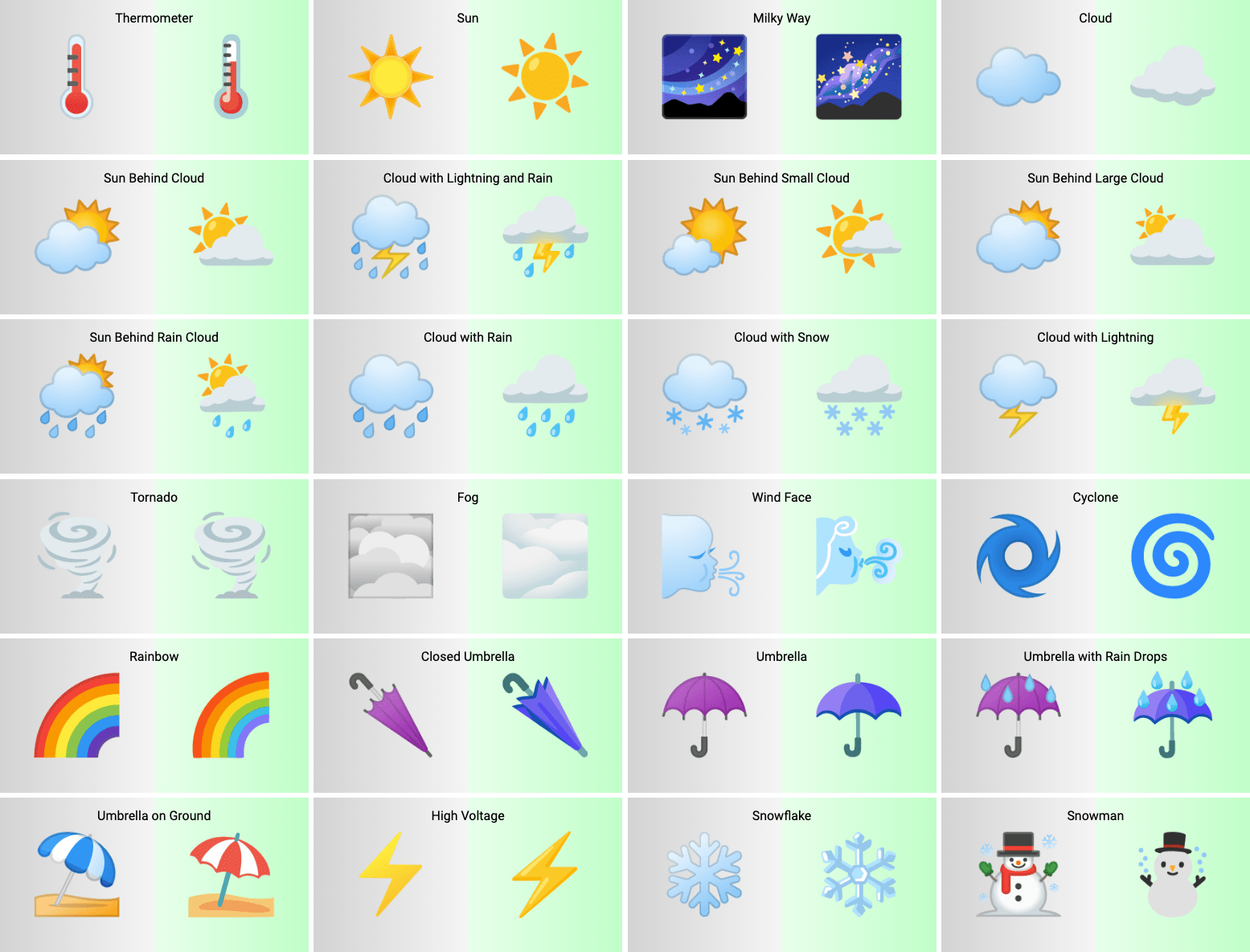 Clothing & Accessories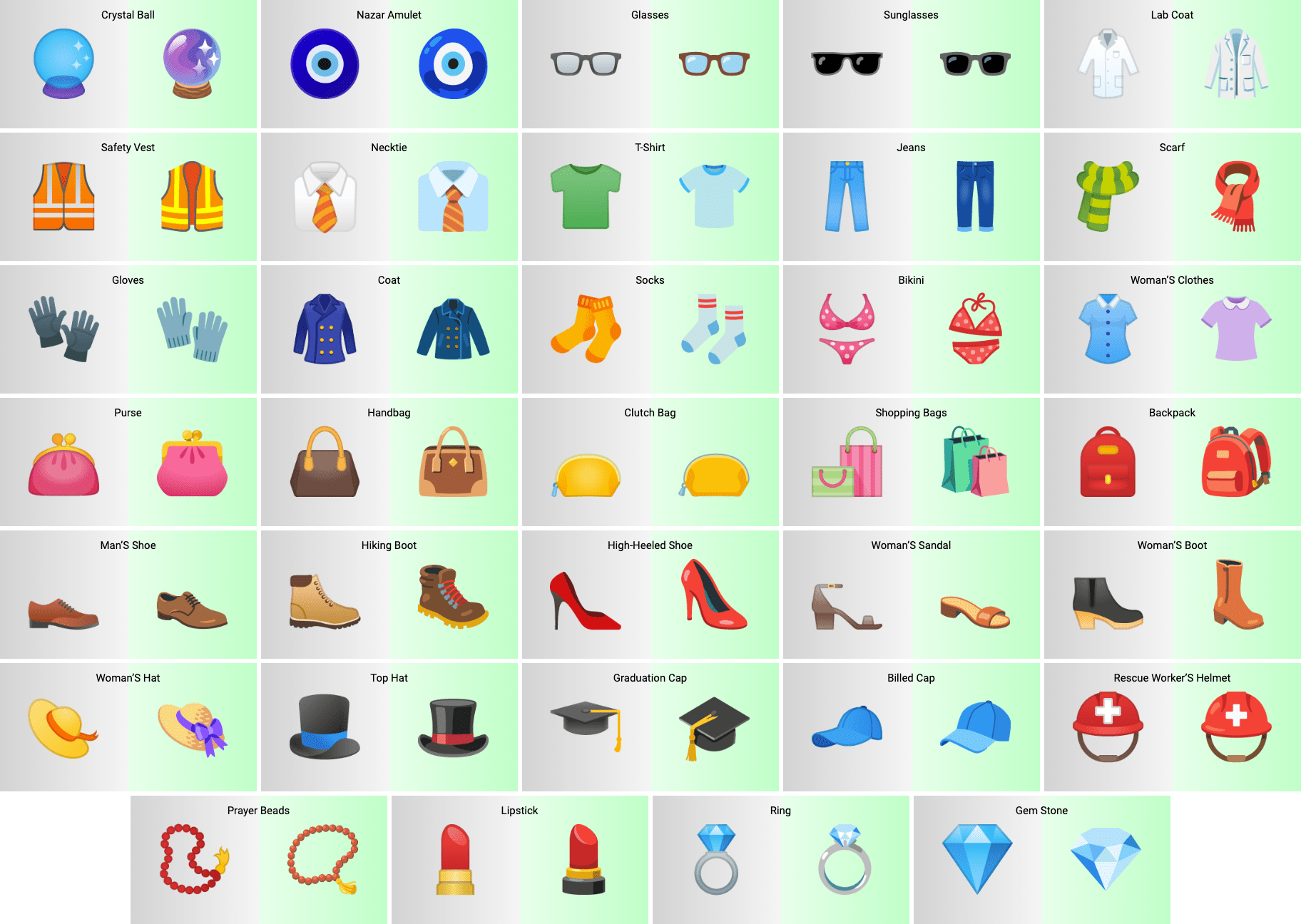 Sound, Phone, and Computer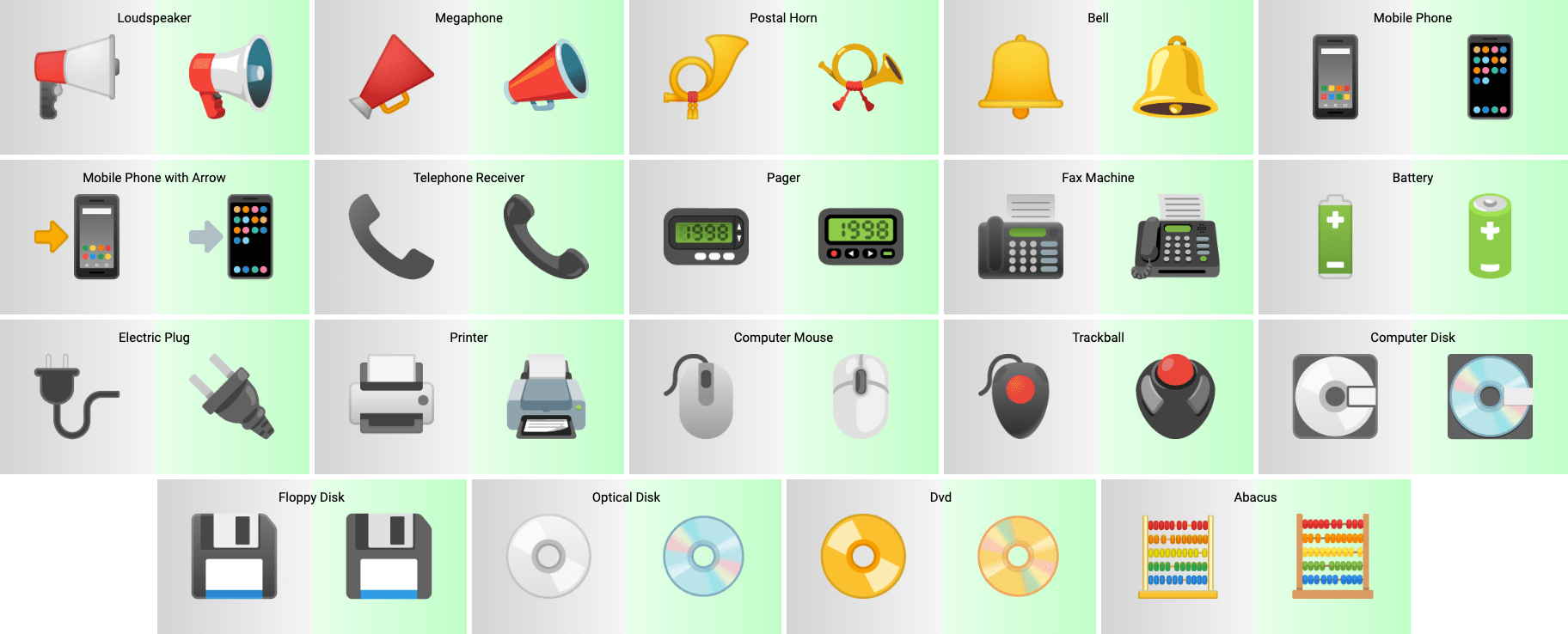 Light

Book and Paper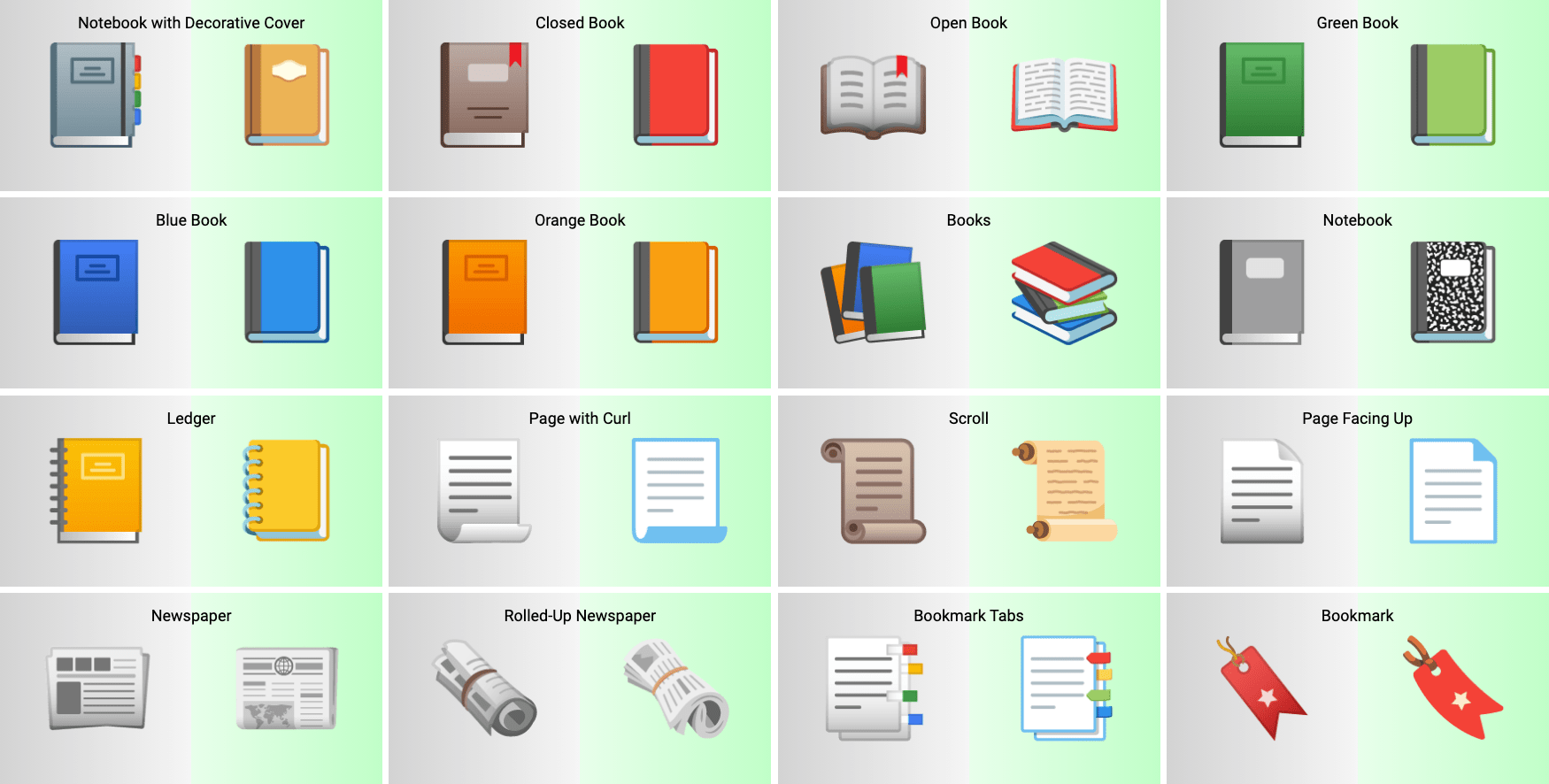 Banknotes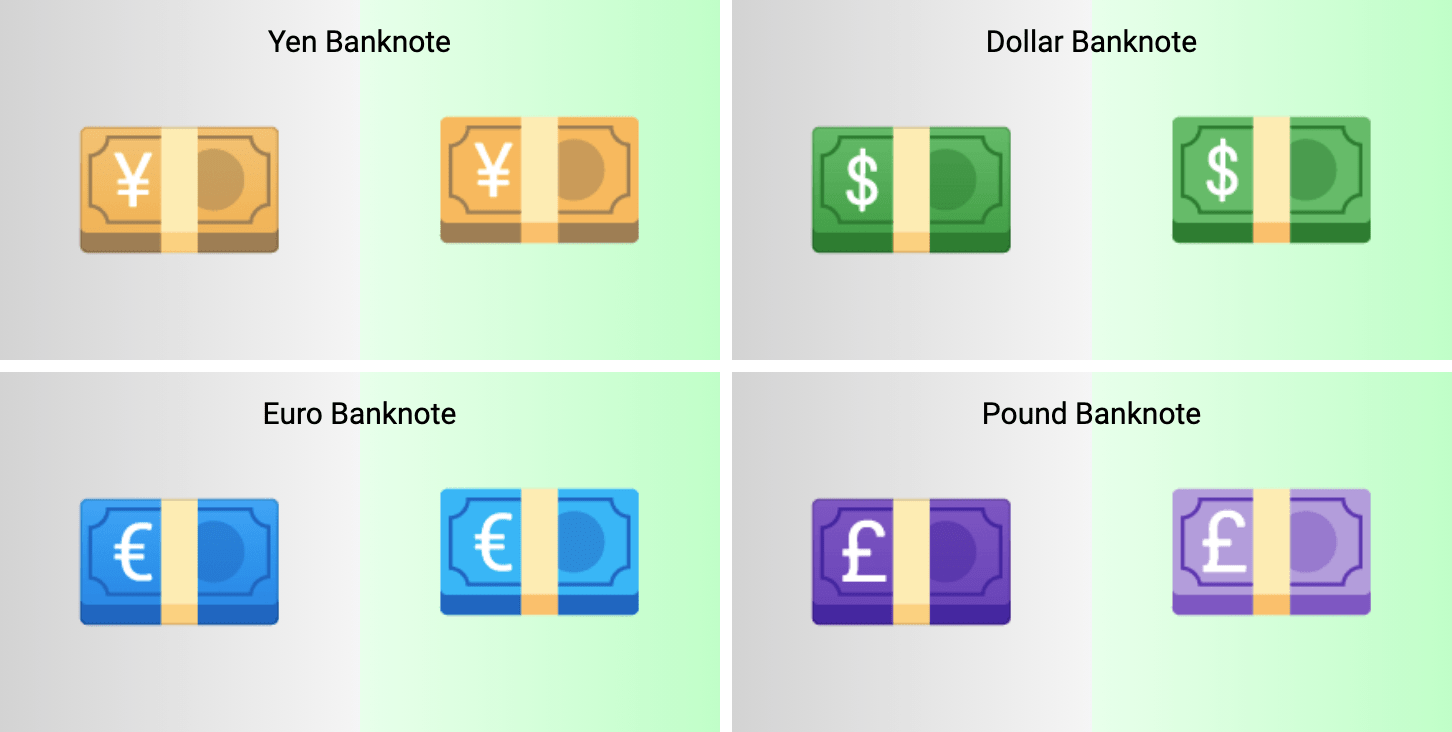 Other Money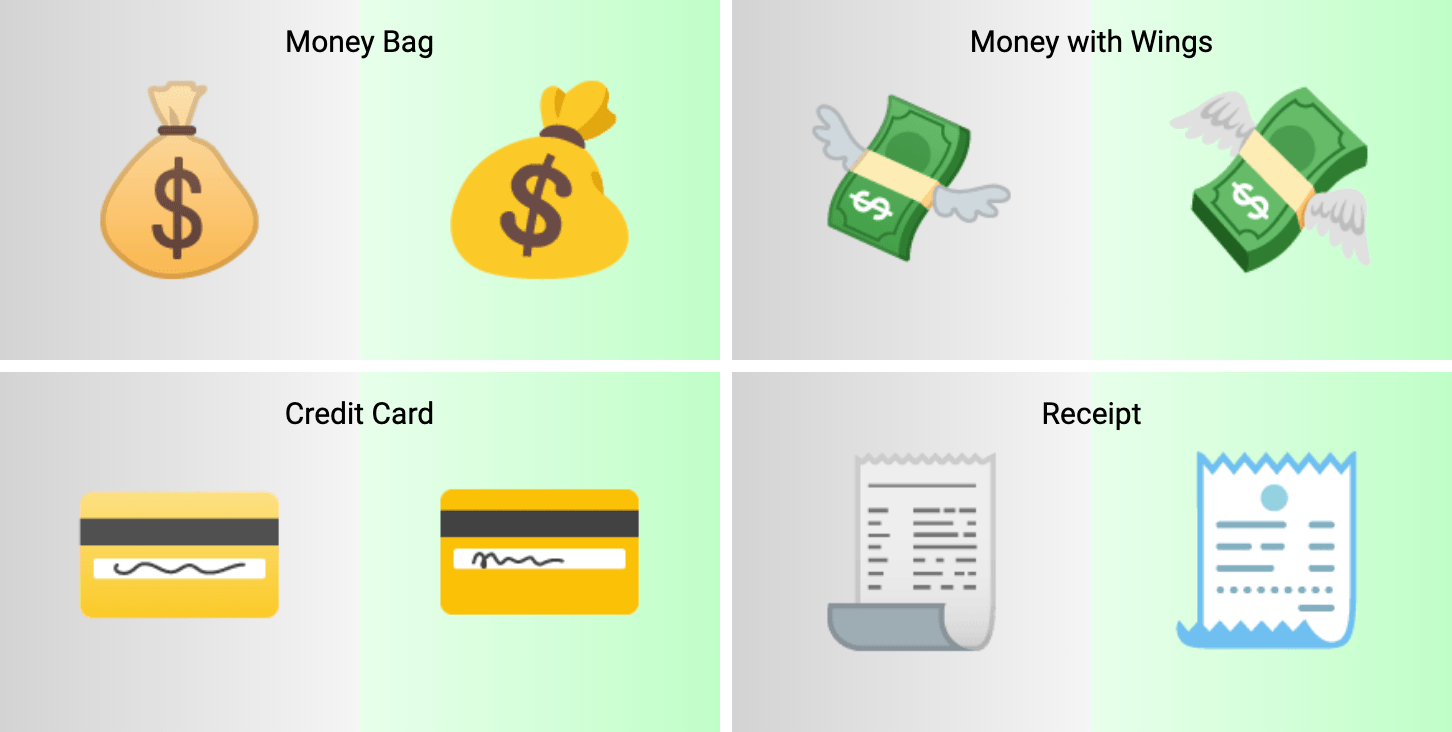 Mail and Writing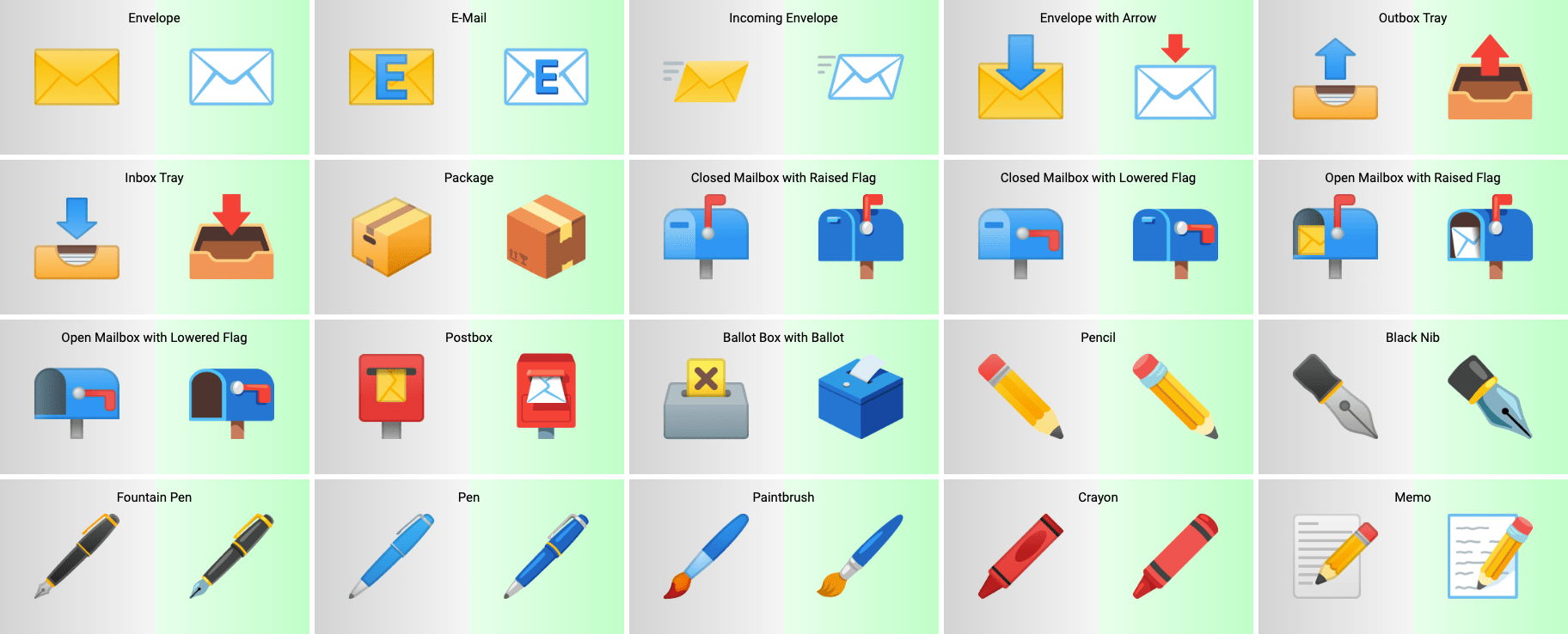 Office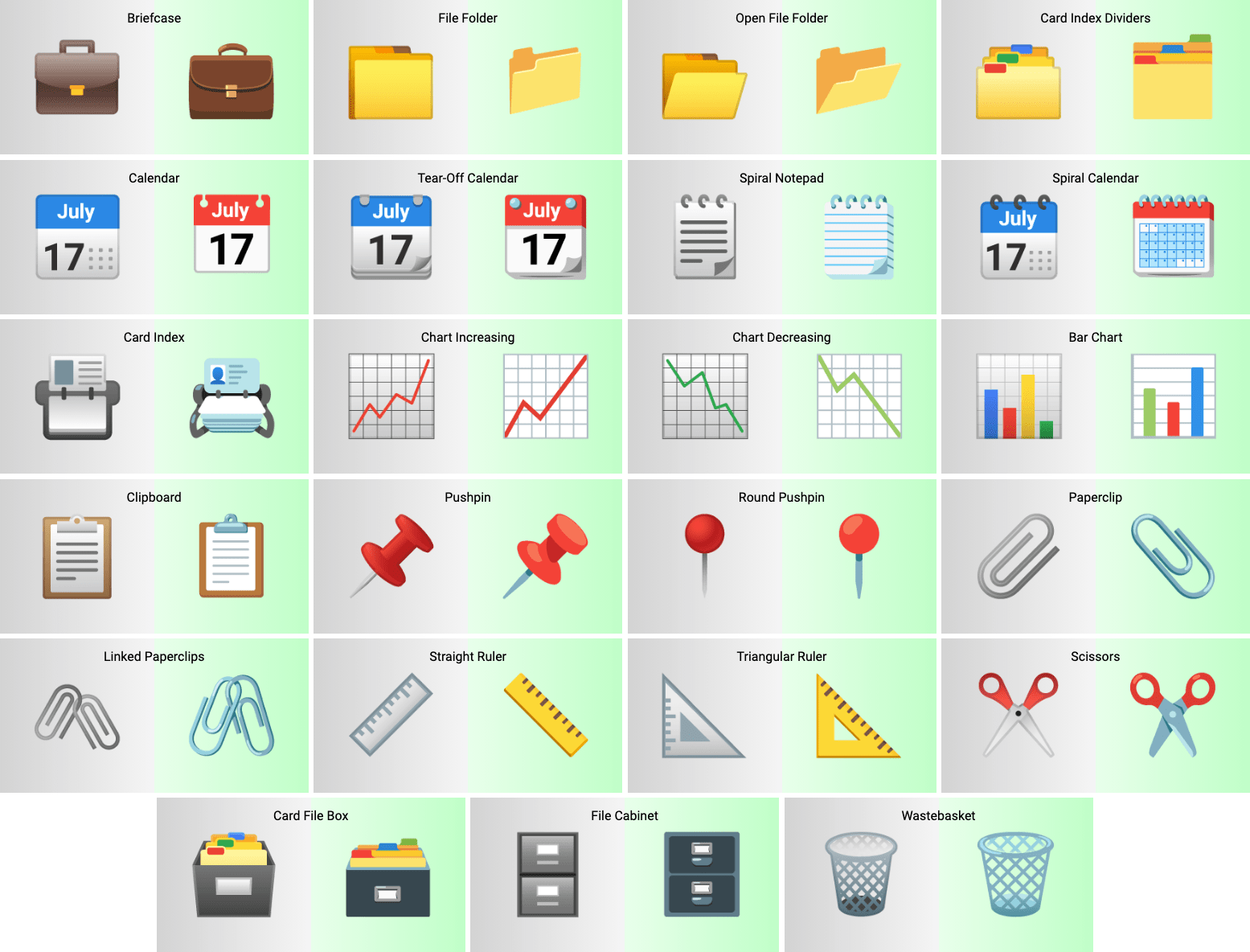 Locks and Keys

Tools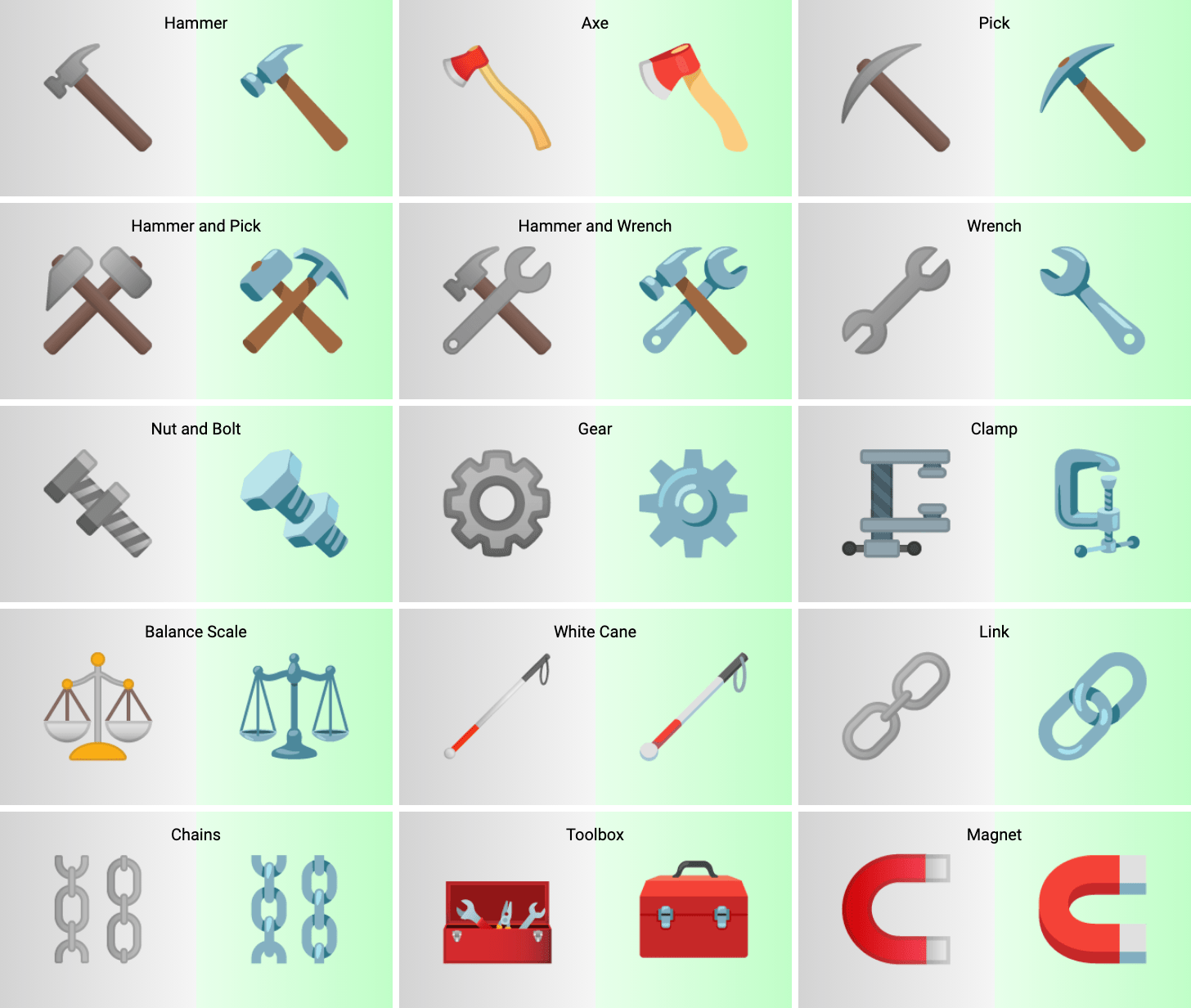 Science and Medical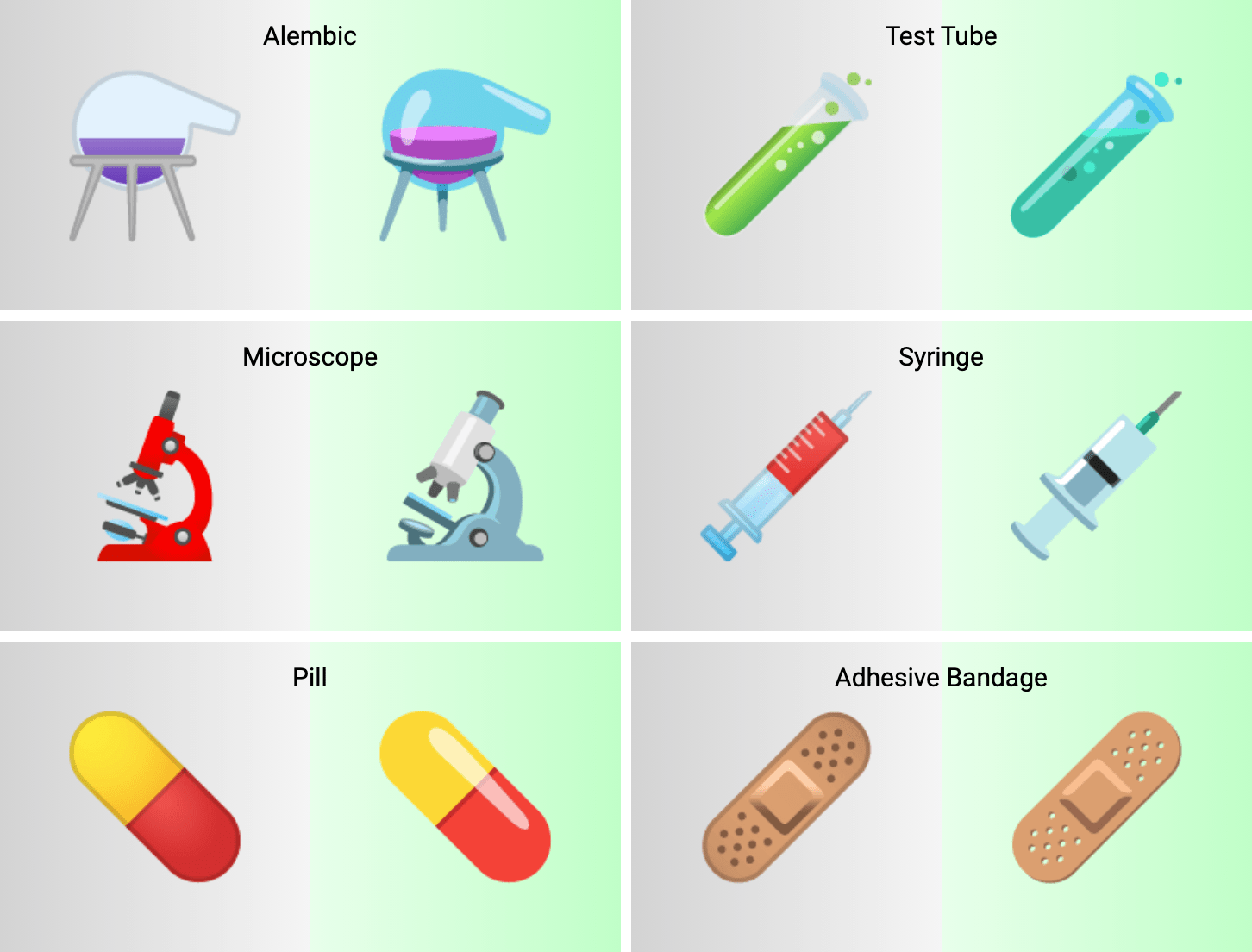 Household and Other Objects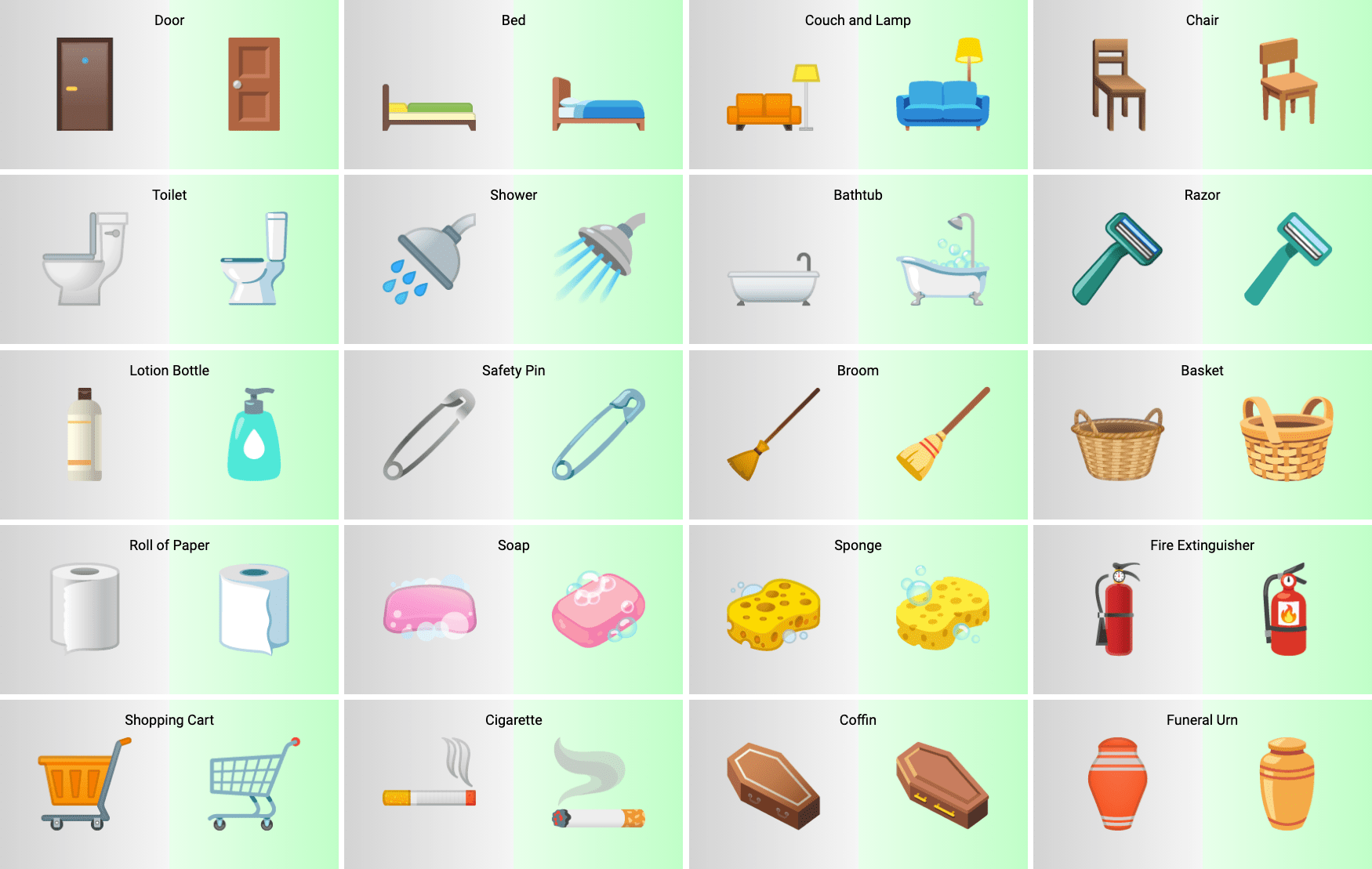 🔁 Cross-Platform Compatibility
A lot of designs are now similar to Apple iOS - which is good from cross-platform consistency perspective.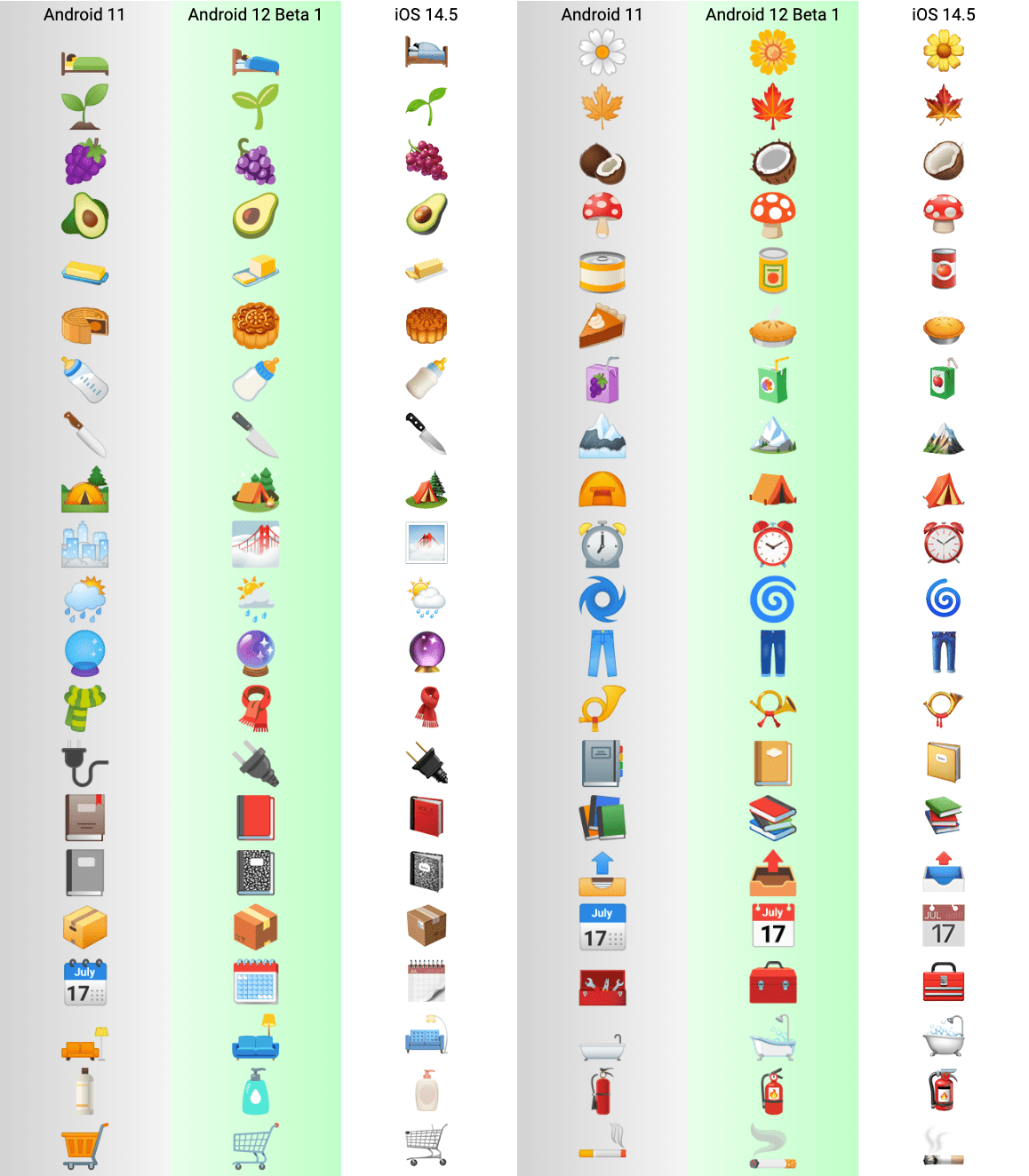 But a few emojis have stepped away and are now more different than before.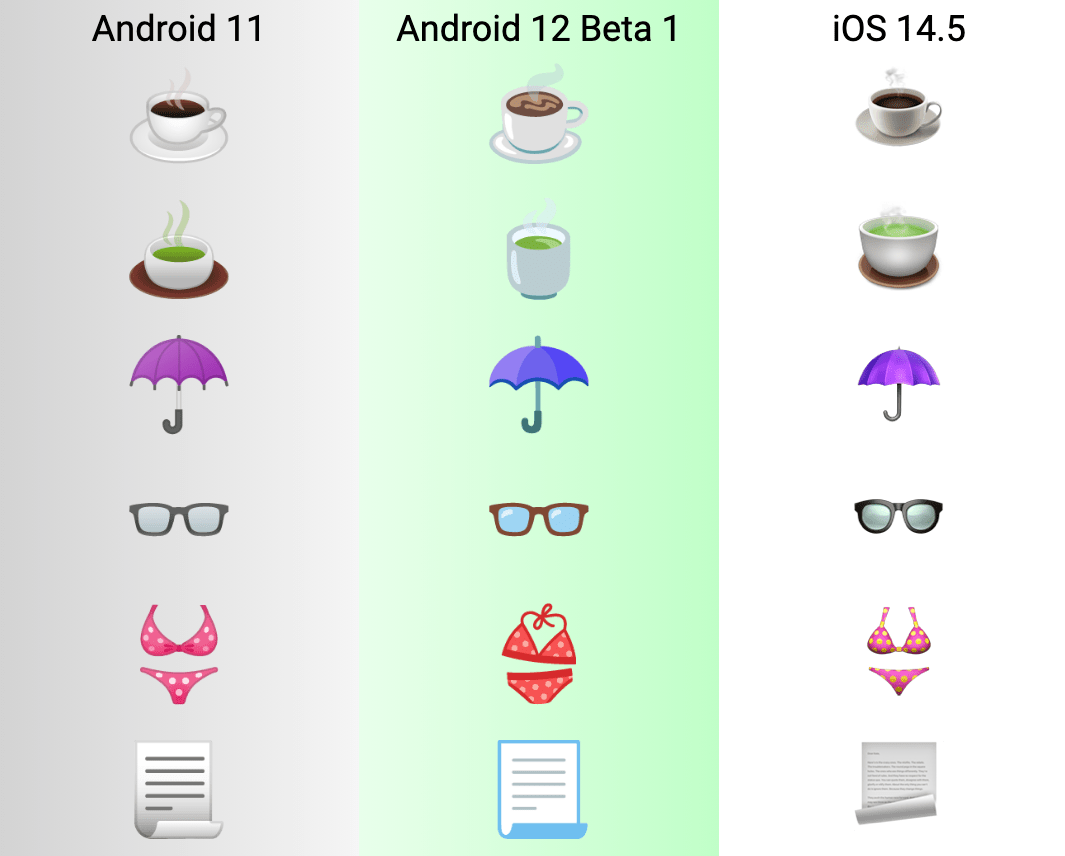 All changed emoji designs in Android 12 Beta 1